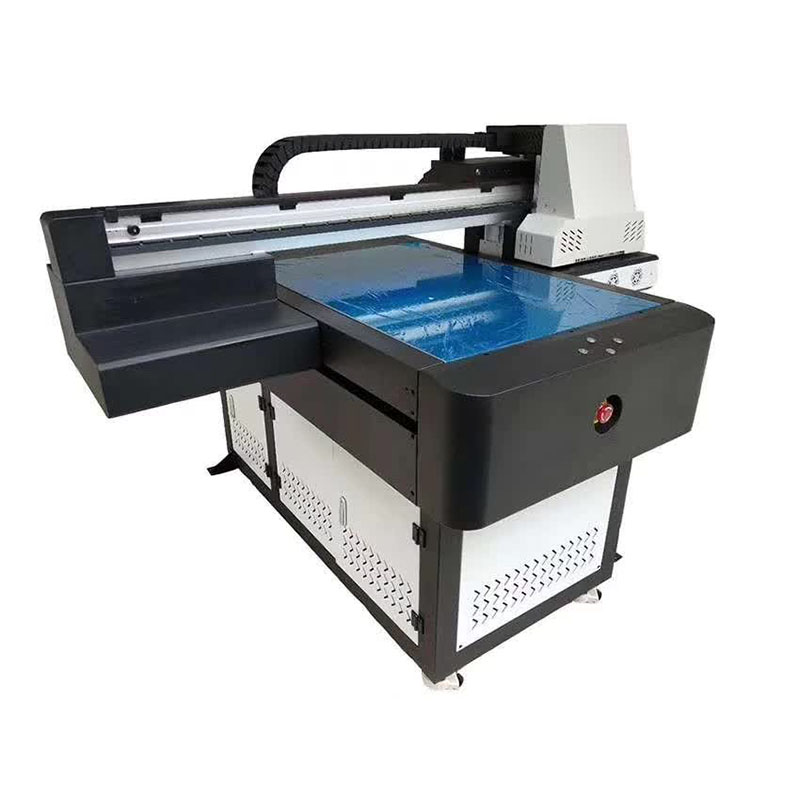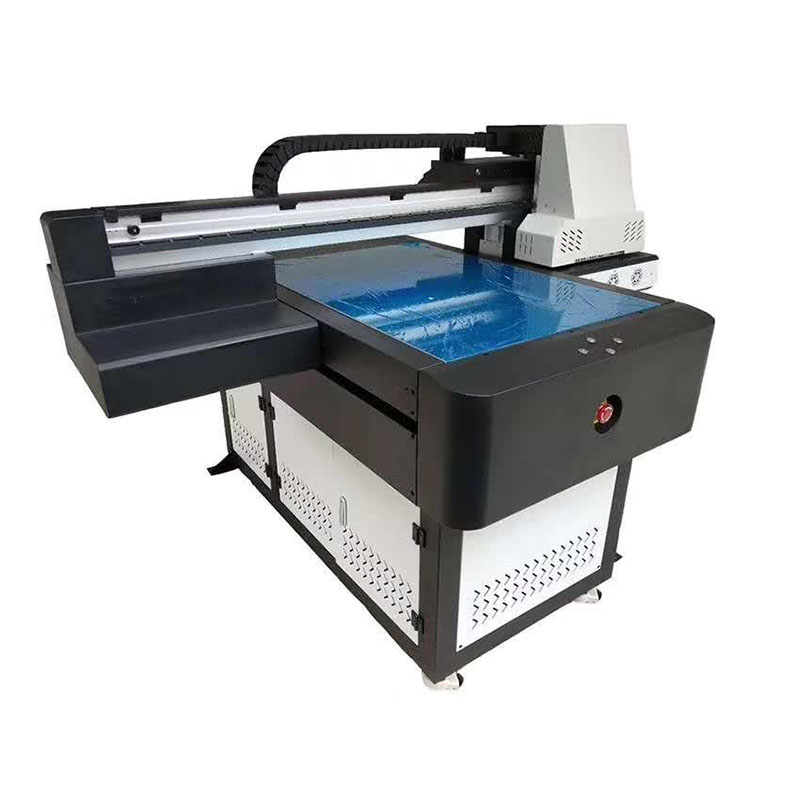 The Most Economic cheap UV Flatbed Printer
---
led-uv printer Printon Glass / Wood / Acrylic / Metal / Plastic / PVC board / Foam board / Ceramic tile / Stone...etc.
Anti-crash carriage system with auto height medias measurement system
Auto up and down cleaning system with clean rubber wiper
Lifespan and maintanence.
WER-6090 UV Printer is the best choice for starting medium-scale business! This 60cm*90cm cm small size UV Flatbed Printer can print white ink continually without blocks, it can print on most flat materials.
Print any substrate materials directly
This 6090 uv printer is designed to print on both rigid and flexible materials . It instantly dry in prints directly on wood, PVC, acrylics, leather, glass, crystal, ceramics, rubber, aluminum, copper, etc… The printer is ideal for custom gifts, giveaways, Promotional Items, pens, golf ball, phone cases, Cards, etc..
LED UV curing system & 3D embossed and raised print
The ink system is based on an advanced LED UV curing system. The LED UV ink technology allows the creation of amazing 3D textured and raised printing effects.
High printing resolution and up to 2880 dpi
Empowered by the piezo print technology and anti-static print systems, The 6090 UV direct printer benefit from the variable dot printing technology. For sharp detailing and small text rendering, this uv printer prints up to 2880dpi in high resolution mode and fires ink droplets as fine as 1.5pl.
White ink and varnish ink supply
White ink channel for printing on dark and transparent materials.
More standard fixtures for optional
The matched fixtures help us print several pieces per time, even with different artworks. You can not only capture the small minimum to 1 piece, but also the large orders up to thousands of materials.
Technology Hightlight
This dosign UV printer wildly use on almost all the flat materials, especially suitable for the gift items, promotion items, souvenir items, customize items etc; Without film plate-making, no need any MOQ limit, the color and picture are unlimited, low printing cost; Self design and own technology to make the stable printer with high quality to start a printing business.
The 6090 UV Printer can install 2 pieces or 3 pieces 6 colors Epson TX800 DX8 Print heads, can print CMYK+LC+LM+White+Varnish at the same, and make the uv printing result to be the greatest.
Specifications
---
Technical Specification
Model
WER-6090UV
Printhead
Piezoelectric Printhead DX8
No. of Printhead
2 Pieces DX8 ( 3 DX8 Print heads for option)
Color
CMYK / CMYKLcLm / White or Varnish
Printing Size
60cm*90cm
Accepted Height
80mm
Printing  Speed
Speed Nomal Quality   18 sqm/h
Speed Standard Quality  10 sqm/h
Speed Photo Quality         6 sqm/h
Media Thickness
6cm (Can customize as customers' requirement)
Drying System
UV LED Light System
Platform
4 AIR DRAFT DISIONS
Ink
UV Hard Ink / Flexible Soft Ink
Resolution
1440, 2160, 2880 dpi
Media Type
Glass, PMMA, Ceramic, Metal, Marble, Crystal, Paper, Wood, Leather, PVC, PP, PE, PTFE etc.
Duration
At Least 2 Years outdoor/ 8 Years indoor
Ink Capacity
250ML/Bottle. (Auto detect alarm system, add ink during printing)
RIP Software
MainTop / PhotoPrint (option)
Control System
Windows7 32/64 bit RAM>=8G
Operation Environment
18ºC-26ºC(This is more effective control static and guarantee printing quality)
Humidity
40%-70%(This is effectively control static)
Power Supply
Maximum Power 2.4KW; AC 50HZ/60HZ(±10%)>10A
Image format
TIFF, FPEG, EPS, PDF
Gross Weight
330KG
Packing Dimension
215*122*130cm
Basic Info
---
Printing Speed: 18 Sqm/H
System Supported: Windowsxp64
Printing Type: Digital Inkjet Printer
Printing Size: 60cm*90cm
Printhead: 2 or 3 Pieces Epson Tx800 Print Heads
Ink: UV Curing Ink
Printing Color: Cmyk / Cmyk+W / Cmyk+LC+Lm+W+Varnish
Cooling Method: Water Circulation Cooling System
Dry System: UV LED Lamp Drying System
Rip Software: Free Photoprint Software
Cleaning System: Automatic up and Down Capping System
Printing Height: 0-80mm 160mm Can Be Customized
Trademark: WER
Transport Package: Standard Export Wood Box
Specification: 215*122*130cm
Origin: Shanghai, China
HS Code: 8443322100