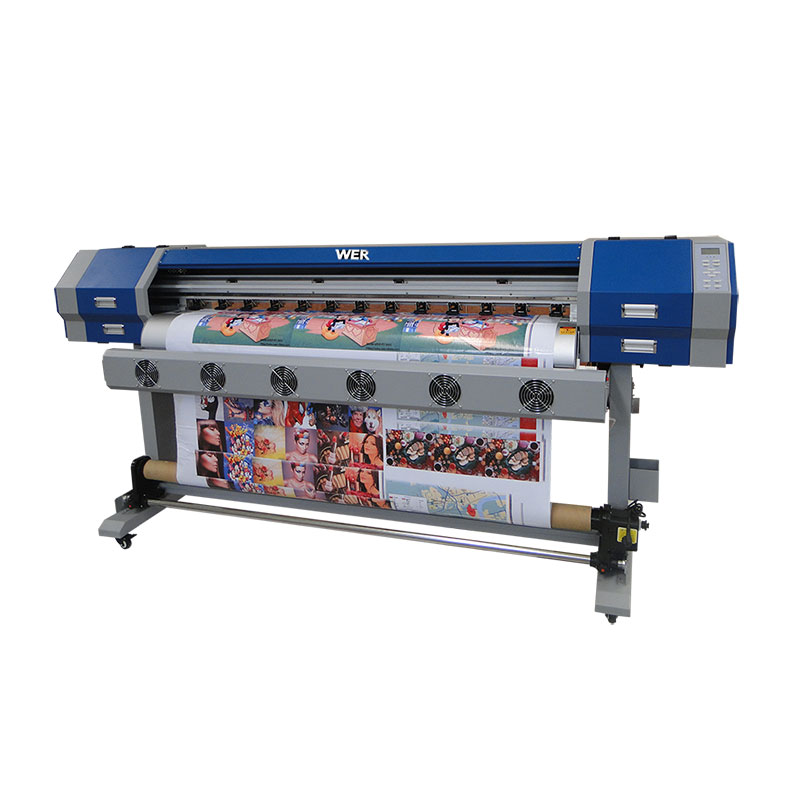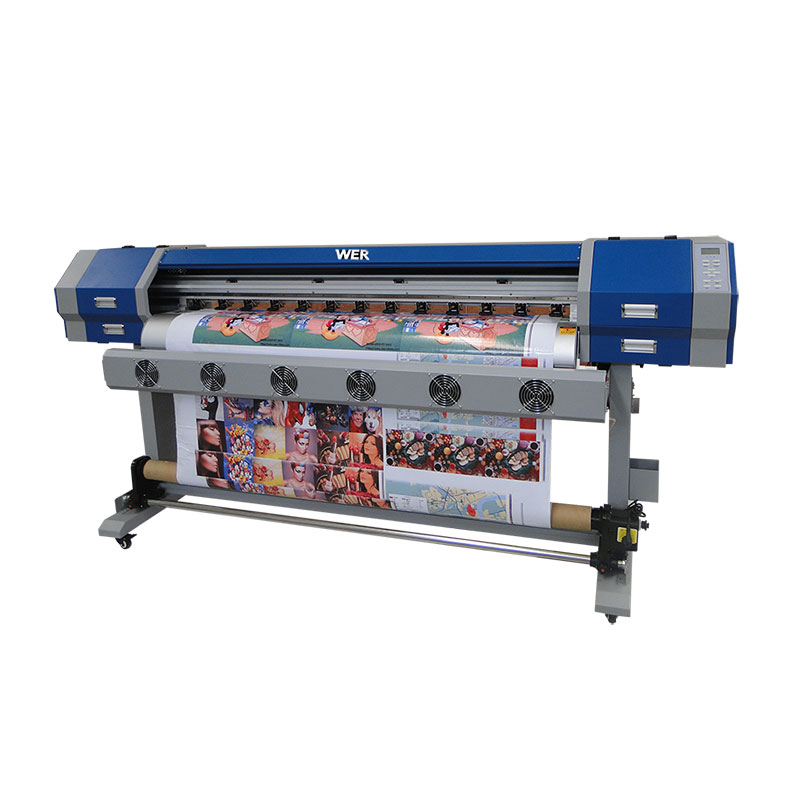 overview
---
Print Technology: Drop-On-Demand piezoelectric technology
Head Type: Epson DX5 printhead / Epson DX7 printhead
Nozzles: 180 nozzles*8 lines
Height of Print Head: 1.2mm / 2.8mm above media, adjustable
Safe Cover: Automatic offline function's safe interlocking device
Sepcification
---
Model
EW160
EW160I
Print Technology
Drop-On-Demand Piezoelectric Technology
Ink type
Sublimation ink
Color model
Double CMYK
Nozzles
 (180 nozzles*8 lines)*1 head
Head type
Epson DX5
Epson DX7
Height of print head
adjustable from 1.5mm to 2.5mm
ink supply method
Block gate-type
Feed up method
Multi-press feed paper
Usable medias
Poster, Banner, mesh, PVC vinyl, perforated vinyl, photo paper, backlit film
Sublimation paper, fabric, polyester fleece blanket, shower curtain, Etc
Media width max
1580mm
Print width max
1520mm
Print margin minimum
5mm
Print resolution & print speed
Resolution (DPI)
Speed
540*720dpi (6 pass)
10.5m2/h
720*720dpi
4 pass
15.0m2/h
8 pass
7.7m2/h
1440*720dpi (8pass)
3.4m2/h
1440*1440dpi (16pass)
1.7m2/h
Media roll outer diameter
2 inch or 3 inch
Heater system
The heaters for front and center platform separately
Media type
Single paper (feed front), Roller paper (feed rear)
Max weight for roll media
40KGs
Interface
USB2.0/HiUSB
EMS memory
128M
RIP Software
Maintop&Wassatch
Print language
Standard printer languages
Power supply
Ac100-120V&Ac220-240V (Adaptive) 50/60Hz+/-1Hz
Power
working condition
100W
Consumption
Standby mode
40W
Acoustic noise
<50dB
Environment
 Temperature: 20℃~32℃; Humidity: 40%~60%
Weight of printer
200KGs
Packing & Delivery:
Weight with packing
288KGs
Packaging:
To be packed with Timber with fumigation certificate
Packaging Size
255*90*60CM
MOQ
One set per order
Delivery
7 working days after receive the deposit
Quick Details
---
Place of Origin: Shanghai, China (Mainland)
Brand Name: WER
Model Number: WER-EW160
Plate Type: inkjet Printer
Usage: indoor Printer
Color & Page: Multicolor
Automatic Grade: Automatic
Condition: New
Dimension: 2680mm*870mm*940mm
G.W.: 250 KGS
Certificate: CE
Products Details
---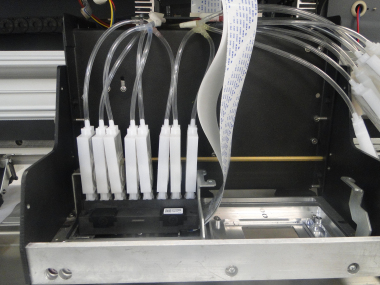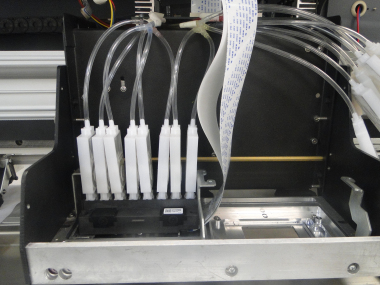 DX5 Printhead
Instruction: Epson DX5 Resolution: 1440DPI
Color: 4 colors
Print mode: 4, 6, 8, 12 Pass
Notes:
A: Operators need to make antistatic treatment, please wear the Anti-static devices if permission, to prevent the high static load from burning the circuit board inside print head.
B: During installation, try not to directly touch the surface of print head.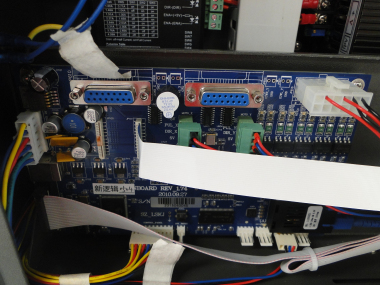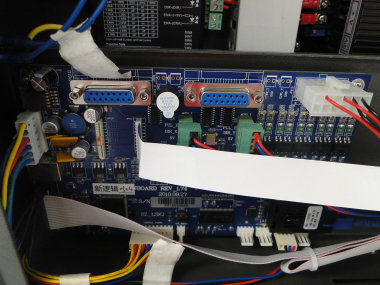 Eco solvent printer main board
Introduction: EPSON DX5 and DX7 eco solvent printer main board.
Usage: Send printing data signal, control the operations of main parts.
Notes:
A: Resist dirt and moisture for the main board.
B: Turn off the power when check the main board. Mark the plug signal line and supply line to avoid connection mistake which can burnout the main board.
C: Please do not break or weld the spare parts on the main board personally.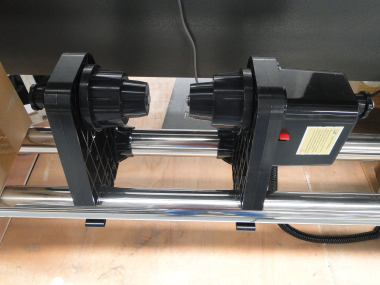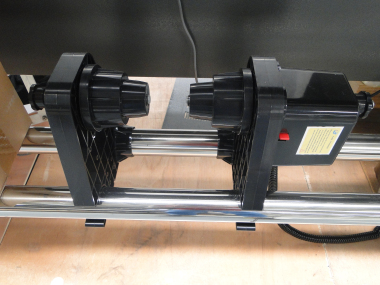 Sheet feeder
Introduction: Auto-feed, keep the material tension balance, make the material pass through the print platform smoothly and do nice printing work.
Notes:
A:. When printing materials, rigidly fix the material and sheet feeder shelf.
B: Try to put the material in middle of the platform, make the material get equal force by the roller, so it can pass through the print platform smoothly.
C:Keep a clean and tidy environment surrounding the sheet feeder; do not interfere with the feeding process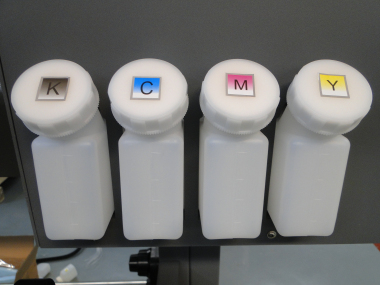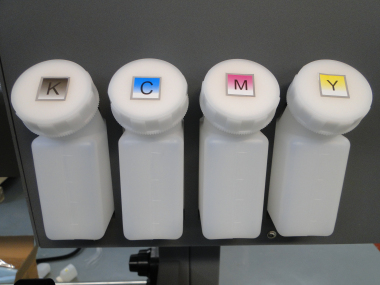 Ink cartridge
Introduction: 2 Liter ink cartridge, provide the ink continuously which is very convenient. Ink color is clear, so it is not easy to add the wrong color ink.
Notes:
A: Make sure each color ink to the corresponding ink cartridge.
B: It is enough when the ink reaches 3/4 of the cartridge.
C: Be careful not to dirty machine and ground when add ink; seal the lid on time after add ink.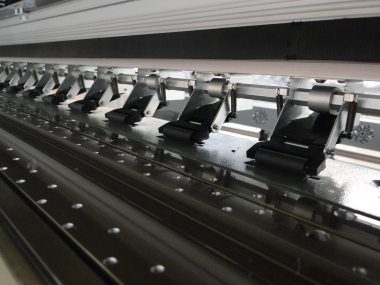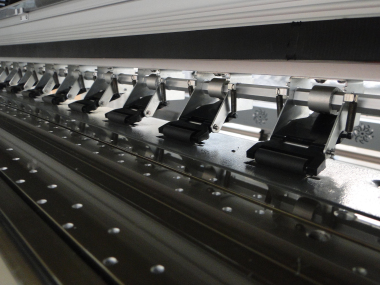 Suction and heating device
Introduction: Automatic suction when printing which can make the print materials adsorb to the platform better, so the heater can heat and dry the printed material more evenly.
Notes:
A: Keep the suction plate clean and tidy.
B: Adjust the suction strength before printing, as well as proper heating temperature.
C: Do not touch the heating plate when printing.
Application Samples
---