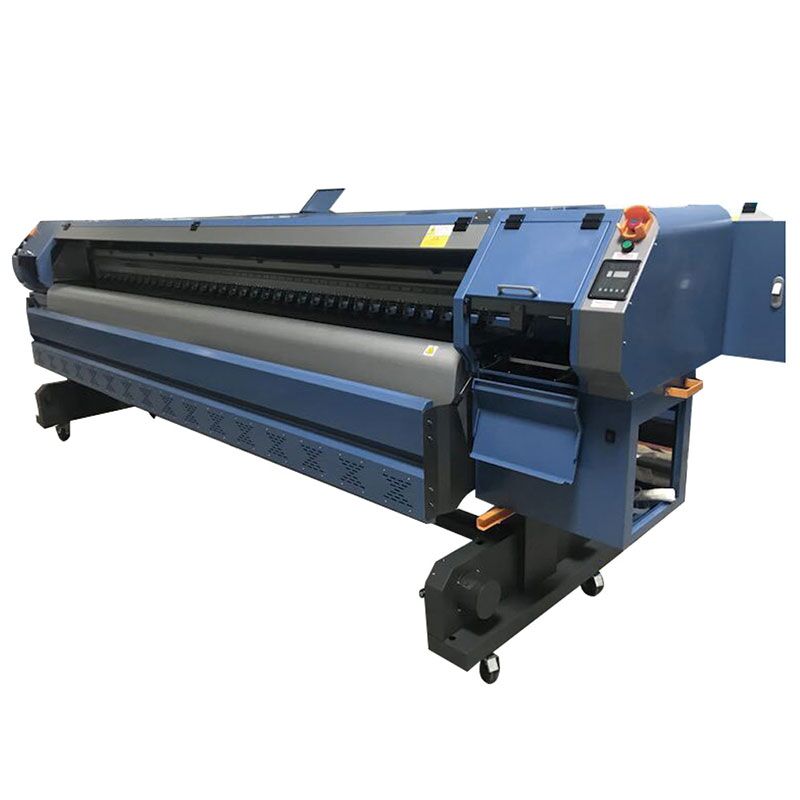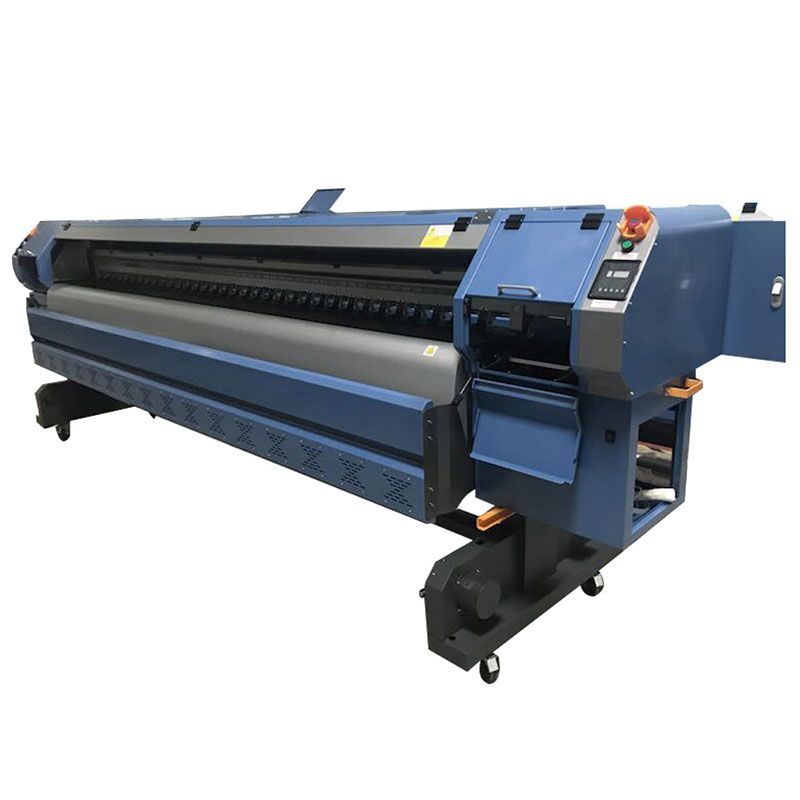 overview
---
Easily operated, auto cleaning function and auto height adjustment
In today's economy, everyone want to know more and be known. For knowing and be known, we design the WER-K3204I, 3.2 meters high printing speed large format printer
Available for printing 10 feet width materials, the WER-K3204I is the perfect high-performance production tool for creating colorful decals, labels, banners, posters, vehicle and floor graphics, apparel decoration and just about any sign imaginable.
Multi-function and perfect industrial design
The 3.2m polaris WER-K3204I printer is the industry's most versatile entry-level wide format color printer, combining CMYK 4 colors print, it offers print speeds can up to 120㎡/h. Other advanced features include automated maintenance, superior media handling.
Demand is higher, business is cranking, so everyone and everything has to be clicked in daily life. The K3204I is your perfect solvent digital printer for high quality, volume output of PVC Vinyl, Flex banner, Carpet Paper, PVC Mesh Fabric, Perforated Vinyl, Cloth Banner Etc.And with an advanced media handling,and high-capacity inks, you can spend less time operating the printer andmore time making money.
specifications
---
Specifications Of K3204I / K3208I Flex Printing Machine
Printer Model
WER-K3204I / K3208I
Print Technology
Drop on demand Piezo Head (Konica 512I)
Head type
4 heads (Konica 512I) / 8 heads (Konica 512I)
Height of print head
1 mm - 10 mm above media, adjustable
Print width
3.2 m width
Printing resolution
1440dpi Max
Ink Type
Special ink for Konica 1024
Ink color
C M Y K
Ink Supply Method
Negative pressure ink supply system, main ink case 1 liter/color
media handle
roll to roll
Printing interface
USB 2.0
Printing direction
Smart Bi-directional Printing Mode
Printing speed
2 pass
98 m²/h
3 pass
72 m²/h
4 pass
49 m²/h
Languages
English, Chinese
Printable material
PVC Vinyl, Flex banner, Carpet Paper, PVC Mesh Fabric, Perforated Vinyl, Cloth Banner, etc.
Power supplier
50HZ/60HZ, 220V(±10%)>15A
Locating Mode
Servo Driver / Servo Motor
Media feeding & take-up system
Infra Red Optical Controlling System for Media Feeding & Take-up
Dry system
Pre/Post and Middle heater controlled by PID
Motor
Fuji or Panasonic AC Servo Motor
Linear Rail
THK / HIWIN
Print head maintenance facility
Protection trays for auto purge, daily maintenance and print heads over night
Auto-cleaning system for print head
Double functional cleaning System of Pressure purge and Vacuum Suction
Normal working environment
Temperature 10-35 Celsius; Humidity 20-80RH
File Format
TIFF, JPEG, Postscript 3, EPS, PDFRGB/CMYK
Operational software
Maintop software, Photoprint software for Windows 98 and Windows XP Etc.
Filtration Facility
PALL filter + Regular ink filter
Operation Environment
Temperature: 23℃~29℃; Humidity: 50%~80%
Packing & Delivery:
Gross weight
1200 KG
Packing
To be packed with Timber with fumigation certificate
Packing Size
4.95 m x 1.14 m x 1.65 m
MOQ
One set per order
Delivery
7 working days after receiving the deposit
features
---
Equiped with Konica 512I Printhead wiht good quality.
Temperature control system offer easy & convenient operation
The double direction & step can be adjusted during printing process without stop.
Equipped with individual ink purge & cleaning function,3 direction valve ensure easy operation & comparatively less ink consumption.
Imported linear rail guider gurantee the precise running of printer.
Fans and infrared heater to make printing production dry sooner than before and more safety operation.
Feeding material system, roll to roll feeding system is suitable for flex banner, pvc vinyl, one way vision and other heavy or light roll material. Different material type have different feeding system.
Taking up material system with fast speed.
LED light is fitting for night works.
High Performance-Price Ratio
Perfect printing width design
To meet the demand of large format solvent media and industrial use,WER has developed this this Polaris series solvent printer which has 3.2m and 5.3m in width.And also the printing stable performance goes up to a new level.
applications
---
Keep R & D in this type printer over 10 years, now our solvent printer features good design, fast speed and most importantly very high stability. It is widely used for printing different billboards used on highway, big building, etc.
Banner cloth
Conference center, exhibition center, registration, municipal engineering, department stores, chain supermarkets, shopping plaza, jewelry chain monopoly, cosmetics, beverage, alcohol and tobacco trade, chain fast food, medicine, stationery chain center, high-quality goods wholesale center, furniture, home appliances, instruments, monopoly, such as advertising sales promotion project.
accessories
---
No.
Item
Unit
Discription
Warranty
Function
Price
1
Printhead
Pcs
Vulnerable parts
Physical resolution control
2
Ink damper
Pcs
Vulnerable parts
Ink filter
3
Ink tube
m
Ink transfer
4
Wiper
Pcs
Vulnerable parts
Scrape the waste ink
5
Ink cap top
Pcs
Vulnerable parts
Printhead moisturizing
6
Syringe
Pcs
Absorb ink when the ink tube is empty
7
Power cable
Pcs
Power supply
8
Printhead data cable
Pcs
Vulnerable parts
Printhead data transfer
9
Short motor belt
Pcs
Motor drive
10
Raster strip
Pcs
Vulnerable parts
Printing calibration calculation
11
Drag chain
Pcs
Printheadhead position transfer
12
USB cable
m
Computer connection with printer
13
Sensor reader
Pcs
Sensor control
14
Ink cartridge
Pcs
Store ink
15
Mainboard
Pcs
Printer data control
16
Head Board
Pcs
Input & output board
17
Y motor
Pcs
Y drive control
18
220 Power supply
Pcs
Power supply
19
X motor
Pcs
X drive control
Price description
For the above items, there are some consumable parts(like printheads)and some Non vulnerable parts, so WER company just offered some of the prices as reference. If you need the exact price, please feel free to contact our sales staff.
| | | | |
| --- | --- | --- | --- |
| No. | Discription | Unit | Quantity |
| 1 | Ink Tank | 500ml | 4 |
| 2 | Ink damper | Standard | 2 |
| 3 | Syringe | Standard | 4 |
| 4 | Copper Cap | small | 4 |
| 5 | Copper Cap | big | 4 |
| 6 | Quick Connector | 4mm | 10sets |
| 7 | Power cable | | 3 |
| 8 | Driver software | | 1 |
| 9 | Screws | 3X8/4X8 | 20 |
| 10 | Ink tube | 3.8 | 2m |
| 11 | Ink tube | 2.8 | 2m |
| 12 | Ink cap top | | 2 |
| 13 | Ink pump | | 2 |
| 14 | Printhead data cable | | 2 |
| 15 | Raster strip | | 1 |
| 16 | Swab rod | | 3 |
| 17 | Y shape three direct links | | 1 package |
Attention
1.Do not insert the printhead cable in a wrong position, in case of nozzle burn out.
2.In case of a sudden carriage crash, you should avoid nothing to stop the printhead carriage.
3.Be careful when you refill the inks, you should use a funnel to add in case that ink falls on the ground.
4.Printhead cleaning solution should be used when cleaning, in case of the printhead clogging.
5.Before operating the machine, you should read the instruction first, in order to avoid improper operation.