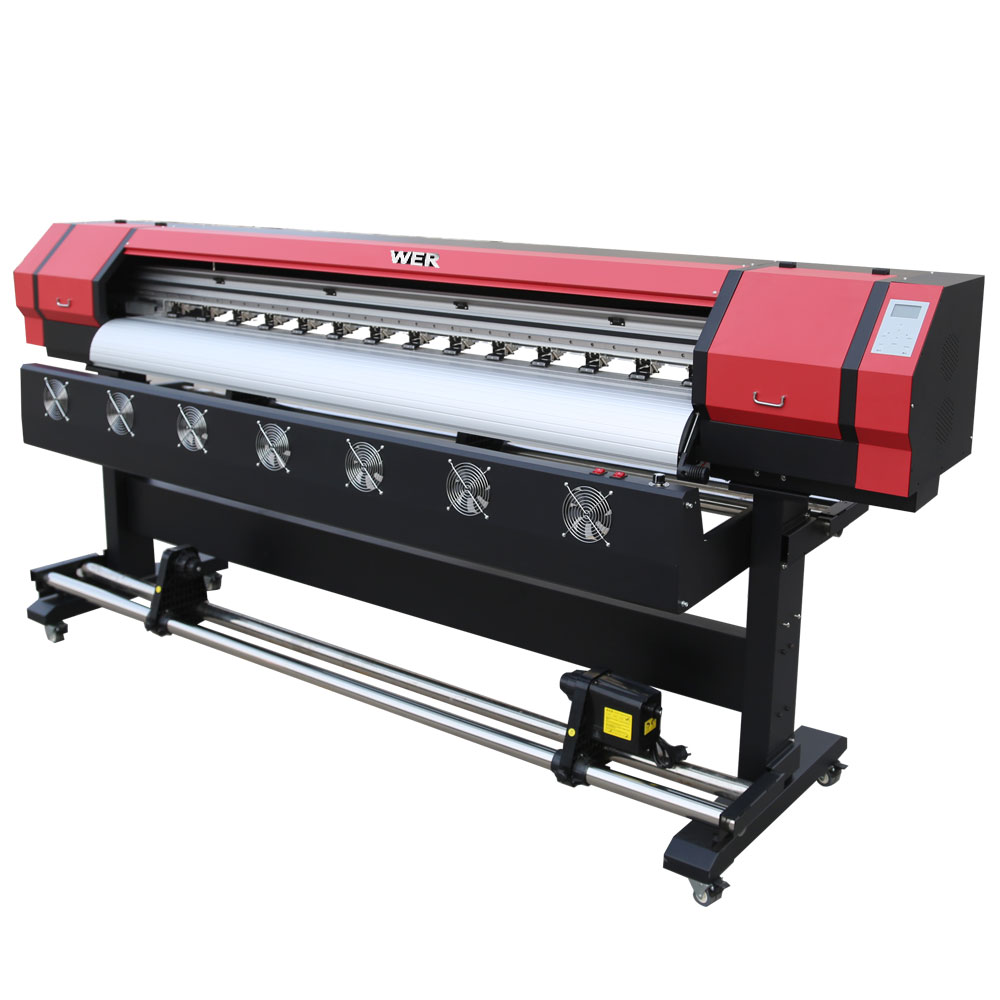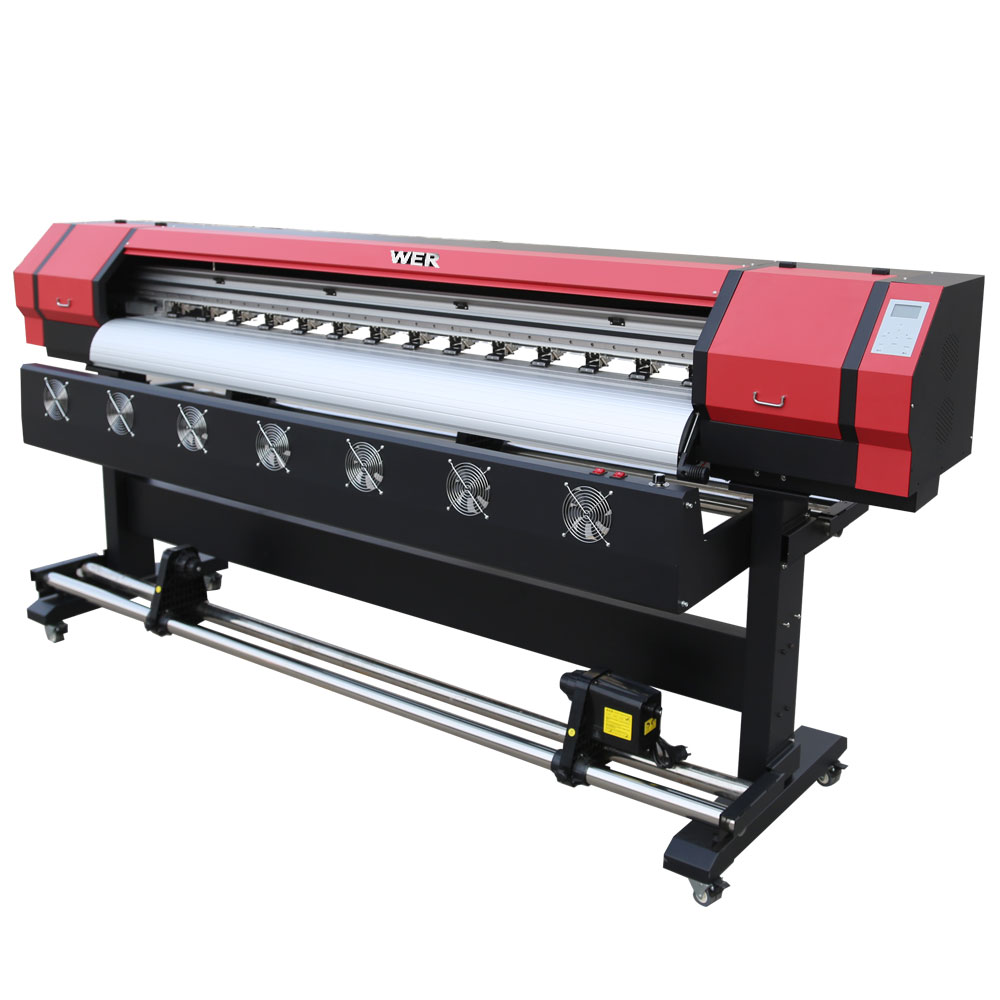 1.kinds of installating ways for choosing:
---
·We provide kinds of iron supports for fixing the dryer on the pinter.The total model rise to more than 40.Commonly don't need drill,the supports is custom-made for different brand printer.
·We provide the selfstand dryer system that stand on the floor and can be moved.This suit for almost all brand printer, we don't need worry about how to fix it on the printer it's independent selfstand.The take up roller device can be fix on this stand,too. That's Auto papre roller and heater all-in-one machine.
2.What convenience wer dryer bring to us?
---
1.Printer dryer helps to dry media quickly
2.It warm up printing media in winter, improve printing quality
3.Easy installation.
Especially in the cold weather ,the wet weather rainy days,the ink very very hard to dry .At this time the Printer Dryer helps drying the Printing Medium quickly.
Caused by different Printing Ink, weather condition, enviroment moisture, the Printing Media such as Heat Transfer Paper, PP paper can not be dried instantly. After equipped with the Media Dryer and Matching with our Automatic Take Up Roller, unattending printing can be realized easily.
Adopted the opposite drying theory which is drying medium from the backside of material, it gives a high temperature on the picture surface. Printing Medium could be dried quickly without negative affection on image quality. To take the Car Sticker for example, printers must very familar with the bubble phenomenon in winter especially it is heated at the backside on inkjet
printers. If you can use the Infrared Dryer for Inkjet Printer, this phenomenon will reduced or disappeared throughly.
Temperature adjustable, so different Printing media's drying temperature requirements be met. Users can set different drying temperature to fit different Printing Ink quantity, different Printing Media and different Printing Media thickness.
Reasonable design.Learned from our experience, we use the sectional heating lamp design to less the damage rate of fragile tube in transportation process.
The reflection material not only most reduced the heat loss but also increase the thermal emission on Printing Medium. And this Printer Heater's heating angle could be adjusted according to different Inkjet Printer Model. So energy consumption be saved.
specification
---
Name:1880 infrared dryer
Heating width 64 inch(1.6m)
Suit for mutoh 1604/1624/1638/1924/1938
Suit for HP 5800/5100
Suit for Epson S70680/S30680/S50680/S40680/S80680
Suit for Mimaki JV33 160/ JV300 160
Suit for Roland RA640/RS640/RF640/XF640/740
Suit for GZ 1600
Suit for Sky color SC6160/7160/9160/750
Suit for Locor 16S/16W
Suit for Titanjet 1604/1626/1607/16P1-R
Suit for Wit color Ultra 9100/9200
And Suit for other machine printing width is 64inch(1.6m)
2 lamp 7fans
Kindly reminder :
If not chinese plug ,use the plug adapter
Features
---
1.Dryer width from 1.2m to 3.2m.Fans only,heat only, heat with fans,two rows heating pipes for choising.
2.Widely used for waterbased ink Eco solvent ink.pictorial cloth,indoors or outdoors print ,Sublimation Print and Transfer Print banner PP, Adhesive sticker photographic paper,car stickers,film,leather,chemical fiber fabric,etc.
3.Heat quickly(the new infrared mode heat quicker only need 3 seconds),
Temprature control,adjustable,high temprature.makepaper drying fast and more gorgeous,Save the labor cost effectively,reduce the print rejection rate.
4.The Mode D dryer, heat with fans are the perfact partner,guarantee the dyrer result. Provide hanging equipment and self outstand mode for custmer to choise.
5.Use kinds of ways to do the heat dissipation so the heater can work for a long time no trouble.
6.The mode D provide the user a National standard socket (CN),it's convenient for useing other device.
7.Overload protection, or air swith and 3 catchs for protection.
8.Quality Assurance,Focus upgrade ,research and development,better and better product. Provide customized service, pls contact and chat.
Shipping Information
---
We use following shipping service:
1. The printers will be sent by sea. You can also with the other printer spare parts will delivery EMS, DHL, UPS and so on.
2."EMS" and "DHL " usually takes about 7 days to most country, other Shipping usually takes about 7-15 days to most country.
3. The delivery time indicated above is an average time and sometimes exceptions may happen due to various reasons.
4.please make sure your address if you want to buy, please do not hesitate to contact with the seller For buyer, you can check the parcel website.
5.Generally Shipment will be made within 3-5 business days (exclude weekend holiday) after payment received.
Quick Details
---
Type: Inkjet Printer
Condition: New
Plate Type: Screen Printer
Place of Origin: shanghai, China (Mainland)
Brand Name: WER
Usage: Paper Printer
Automatic Grade: Automatic
Color & Page: Multicolor
Voltage: 220V