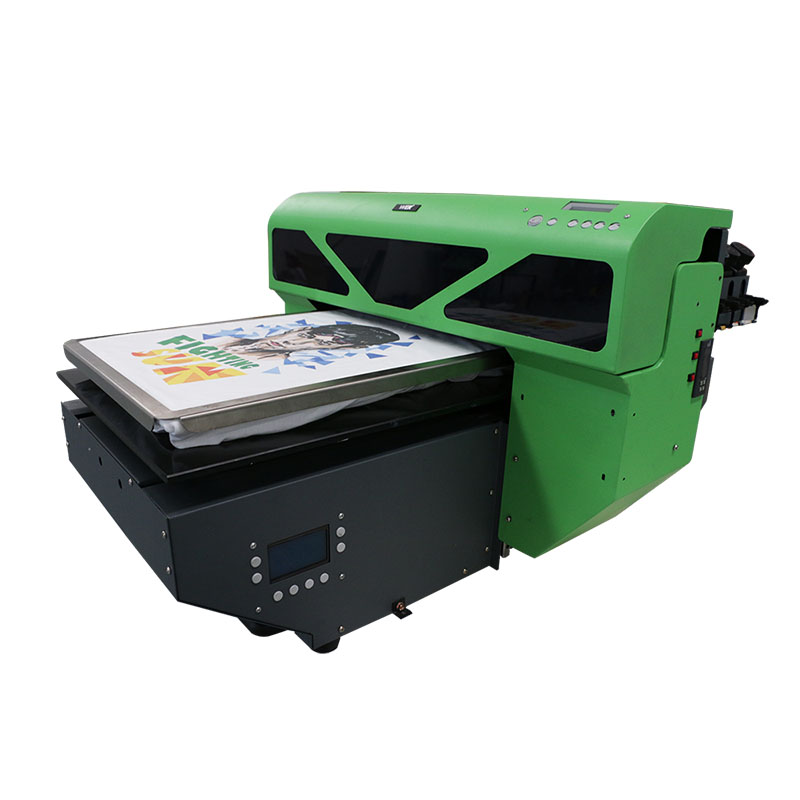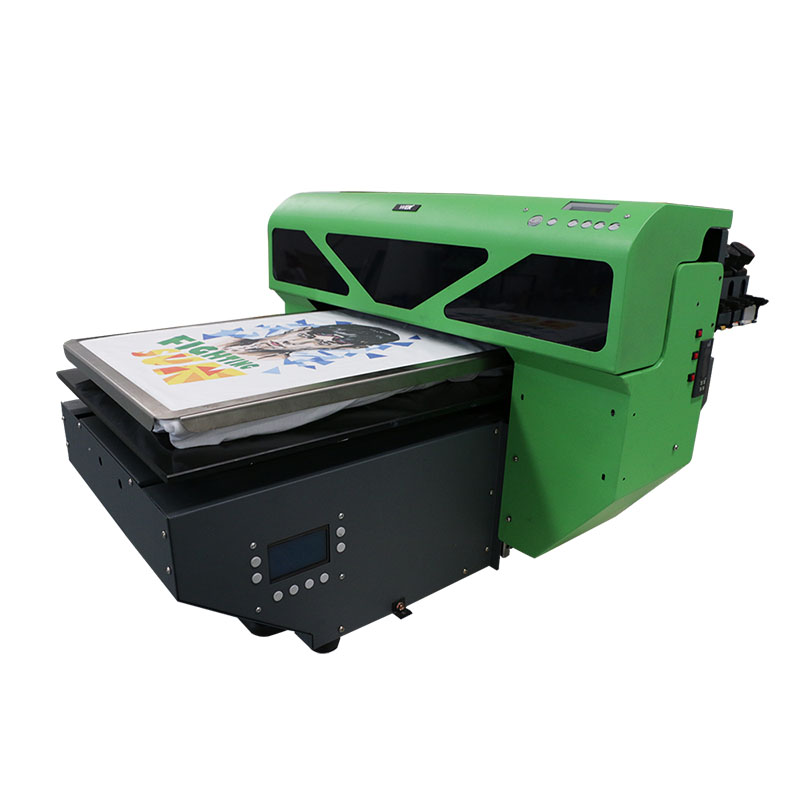 The Key Advantages Include --
---
* Equipped with latest photoprint 10 rip,Taiwan Hiwin Rail.
* Auto Capping,cleaning function. Feeding System Equipped.
* With Epson DX7 Heads. High resolution can reach 720x2880dpi,photo quality.
* Improved printhead board (With Epson Chip) and capping station,extend the printer lifespan and printing speed.
* High Precision Platform
The platform matters a lot to a large format printer. With high precision aluminium platform, the stable and consistant print quality are thus guaranteed.
* Standard Bulk Continuous Ink Supply System (CISS)
Withair® CISS is one of the most effective ways to reduce the cost of printing with inkjet printers. It's very beneficial for those who print frequently and in large quantities, instant printing of digital media, printing photos, posters and other promotional.
No.1 High stability of print quality by stable ink pressure.
No.2 Increased printer performance.
No.3 Reduction in printing costs by 30-50%.
No.4 Continuous printing of large print jobs without the risk of stopping to replace an empty ink cartridge.
* Multi-functional Control Panel
User can easily achieve many functions through the control panel, such as cleaning, moving carriage, setting the starting point etc. without having to click on the PC.
* Epson DX5/7/8 Printhead
To ensure rich, consistent color at high speed, the SJ-740 features a doubled CMYK output, dual print head that delivers rich, vibrant, consistent colors throughout bi-directional printing.
* True Effective, True Productive
Impressive print speed and quality, advanced productivity features and unmatched reliability and support make the SJ-740 large-format inkjet printer the smart choice for your business. Efficient, reliable and affordable, the SinoColor SJ-740 delivers outstanding prints day in and day out.
* Use belt replace carriage wire promote print stability
With High quality leather belt, ALPHA JETPRO is more stable, and it has a longer life span.
* Automatic Cutter
With automatic cutter, you can cut your printed jobs easily
* Higher Precision and Mechanical Print Head Adjustment Freem
With advanced 180 nozzles*8 lines integrated print head, there is no need for mechanical print head adjustment, improving fidelity of output greatly.
* Double 4-Color High Speed Production & 8-Color Fine-Art Reproduction
Double 4-Color mode with two sets of CMYK ink enables high speed production.
8-Color mode with additional LC, LM, Or and Gr widen the color gamut, perfectly realizes the red and green, natural color of body and shining color of metals.
* Three-Phase Heating for Eco Solvent Printing
The three independent heating systems can assure the proper temperature of media to improve the image output, and the after-heating can speed up the drying and boost the efficiency of taking up media.
-- Technical Data --
---
Printer head
Double Epson micro-voltage printer head(DX5/DX7/5113/XP600/TX800)
Printer head height
2mm ~ 8mm
Printing resolution
1440 dpi ×1440 dpi/ 720 dpi×1440 dpi / 720 dpi ×1080 dpi /
540 dpi×720dpi / 540 dpi ×1080 dpi / 720 dpi ×720 dpi / 540 dpi×720 dpi / 360X720dpi
Printing width
1800mm
Drying type
Front, middle & back heatting board + fan(Optional)
File format
JPG, Pdf, BMP, TIF,...
Heating system
Embedded microcomputer intelligent three-stage heating control system (front/middle/rear)
Cooling system
Cooling fan equipped
Cleaning system
Automatic cleaning, anti-clogging flash function & capping system
External drier
Fully intelligent machine synchronization work system
Collection of pape
Automatic paper collecting system
Operation language
English
Operation system
WindowsXP/Win7
Printing interface
1000M/USB 2.0
Print software
Withair® color print console & Maintop/Photoprint/Wasatch
Operation Environments
Temperature:18~35ºC,humidity: 35~75RH
Accessories
Power cord, drain bottle, manual
Power
Voltage
AC 100 V ~ 120 V ± 10 %, AC 220 V ~ 240 V ± 10 %, 50 / 60 ± 1 Hz
Consumption
Standby power: 32W, Max power: 2000W
Energy saving
Automatic sleep analyzing system
Print speed
Standard
4PASS, 17m2/h
Quality
6PASS, 13m2/h
High-resolution
8PASS, 9m2/h
Ink
Type
Eco solvent ink / water-base ink / sublimation ink / pigment ink.
Color
Double 4-color(C M Y K) or 8-color(C M Y K +LC LM OR GR)
Color gamut performance
1670 million color
Droplet
1.5 - 21pl variable
Cartridge volume
1200ml
Supply
Negative pressure type continuous supply ink.
Media
Type
 PP Sythentic Paper, Vinyl Sticker, Film, Coated Paper,
Frontlit, Backlit, One Way Vision, Banner Cloth, Acid Proof Paper etc
Max width
1800mm
Max roll weight
120kg
Max thickness
1.5mm
Cutting
Cutting in Y direction by cutter on the head
Feeding
Automatic media feeding (standard)
Take-up device
Roll take-up device (standard), inside/outside selectable
Noise Level
Printing mode
≤45 dB (according to ISO 7779)
Standby mode
≤31 dB (according to ISO 7779)
Dimension
Length
2950mm
Width
800mm
Height
1260mm
-- Delivery & Packaging --
---
* 100% test before deliverying products.
* Products catalogue, installation & operation manual will be sent together.
* Tracking number will be sent to customer as soon as we ship the products.
* Item shipped in 25 working days against payment depends on the quantity.
* Four steps of pakacges, plastic film, foam, carton and plywood for stable transporation.
* Ocean shipping, railway shipment and air transportation are acceptable according to customer demand.