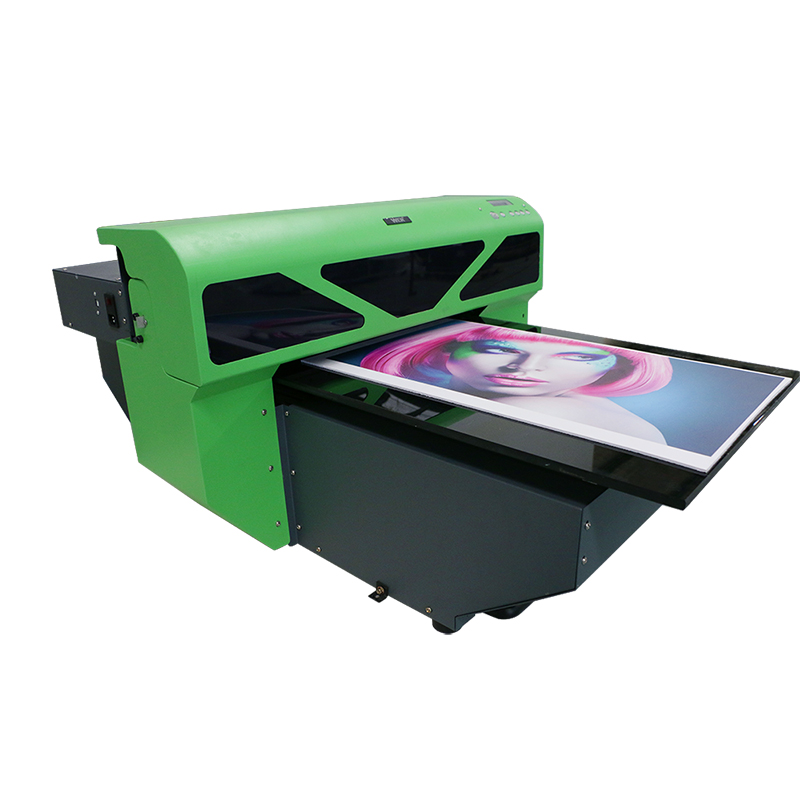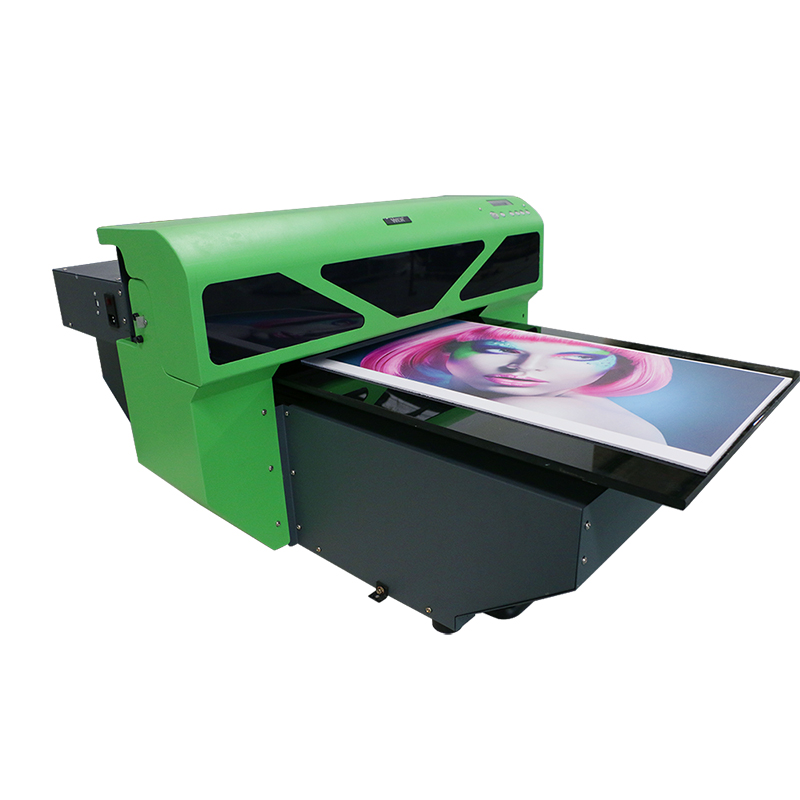 Overview
---
Higher quality, true color and Lower cost
A busy, more efficient print shop needs never-say-die, and a printer that can deliver quality output at higher speed. Meet the new WER-D4880UV phone case printer. With original EPSON printhead and a rigid new industrial design, productivity and quality are built inside.
So are big-time savings.
The D4880UV runs with new UV Curing INK, which is available in 4 or 8 colors and cartridges that cost up to 35% lower than the competition. The result? High-volume, low-maintenance printing and bold, exciting colors with higher profit margins.
specifications
---
Specifications Of Epson D4880UV A2 Desktop LED Flatbed Printer
Printer Model
WER-D4880UV
Printing method
Drop on Demand ( non-contact micro piezoelectric ink-jet printing technology; micropiezoelectric printing technology; VSDT; intellingent nozzle cloggingsensor system ). 180nozzle/color*8; VSDT.
Head type
One Epson head
Height of print head
1.2mm/2.8mm above media, adjustable
Max Printing size
420mm*900mm ( 16.5"35.4" )
Accteptable media width
430mm*1000mm ( 16.9"39.4" )
Material's Height
15CM max.
Printing resolution
5760*2880dpi
Ink Type
Rigid LED UV ink /Felxible LED UV ink
Ink Volume
220cc/440cc±5cc
Ink color
CMYKWWWW or CMYKWWVV or CMYKCMYK
Media platform
Glass or Vacuum suction ( suction motor is optional )
Media sensor
Two sides, front edge & rear edge
Ink Supply Method
Independent continous ink supply systerm
Moving method
Table moving
Printing interface
USB 2.0 high speed interface & 100 Base-T Ethernet interface
Printing direction
Smart Bi-directional Printing Mode
Printing Speed

| | |
| --- | --- |
| Production mode | 17.5m²/h ( 360*1440dpi, 4pass ) |
| Standard Molde | 11.5m²/h ( 720*1080dpi, 6pass ) |
| Ultra quality mode | 8.5m²/h ( 720*1440dpi, 8pass ) |

Lamp type
LED Lamp ( saving energy and environmental friendly )
Languages
English, Chinese
Applicable Industry
Rigid PVC board, glass, plastic, organic board, leather, pen, special paper, metal, wood, porcelain, PVC, ABS, acrylic, aluminum, iron sheet, ceramic tile, glass, marble, granite, paperboard etc.
Power consumption
136W/Hour.
Ink consumption
10ML/SQM.
Auto adjustment function
Nozzle automatic detection;print head automatic aligning
Height adjustment
Auto Sensor
Normal working environment
Temperature 10-35Celsius Humidity 20-80RH
Power/ Voltage
About 75W / 110V/220V 50-60HZ
Operational software
Acro RIP Software and Ultraprint for Windows XP or Windows 7
Machine confiauration
USB line; driving software; power line; instruction book; washing and ink-joiner tool
Operation system
Windows 2000 / XP / WIN7 / Vista, etc.
RIP software
Acro RIP Pro(White)for Flatbed Printer Ver8.2.3
Media feeding system
Auto or Manual
Packing & Delivery:
Gross weight
140KG
Packing
To be packed with Timber with fumigation certificate
Packing Size
122*100*77cm
MOQ
One set per order
Delivery
7 working days afer receiving the deposit
features
---
Easy Operation with WER-D4880UV Printer
More than an image output, it's your time to stand on your stage. The WER-D4880UV printer is designed to ensure quality results even at higher speeds:
Original Epson 4880 printing system, which is equipped with original EPSON Piezo inkjet F186000 Printhead with 180 nozzles per channel.
Easily operated with LCD operation panel.
Adopt Hiwin linear rail guider system for A2 UV flatbed printer with dual print heads.
Rigid industrial design ensures quality output with physical resolution 5760*2880dpi.
Providing of LED UV rigid ink, and you can print anything on different materials, superior quality.
Adopt the advanced variable ink drop technology, min size 3.5pl and max size 27pl, speed 30% faster.
High Performance-Price Ratio
Perfect printing size design
A2 420*900mm, A3 329*600mm, A1 600*1500mm.
Many customers think that A3 is too small for their business, while A1 is beyond their budget.
So our company recommend this new D4880UV to meet the demand of the majority and decrease their burden at the same time.
Reasonable price
With its excellent and stable working performance,this new design become the mainstream of market.Compared with A3, you only pay little hundred USD more to get all that functions included.When it comes to A1, D4880UV is several thousand USD cheaper.
Stable performance
From years of sales experience, this printer has very stable print performance, get good feedback from customers all over the world.
Rich, Vibrant, Durable Color effect
New, specially formulated, quick-drying UV CURING INK produces amazingly brilliant colors. The inks also provide excellent long-term outdoor durability, scratch and chemical resistance, broad media support and a wide spectrum of color. Not enough? Configurable to dual-CMYK or CMYKWWWW for finer details, smoother gradations and more neutral grays (made possible with Black ink).
Power Up More of Your Time
Because the WER-D4880UV phone case printer doesn't need constant attention, you can concentrate on other important tasks. Here are just a few features that get you through longest print runs:
Automatic detection for printer errors
Adjustable media height for accurate centering
Support of heavy flatbed media
Rigid industrial design eliminates vibration for quality printing even at high speed
Fully adjustable print heads support various media thicknesses less than 15mm
Instant Drying system
The WER-D4880UV dries prints quickly – even in high-speed mode – for immediate finishing, installation or collection by the take-up system,which we name it UV LED drying system.
The integrated drying system features:
UV LED Light Length of wave is 395nm,which is energy saving and eco-friendly
UV cooling system We use water to cool the UV LED Light while working,and it can save your money for cooling liquid.
Print heater to accelerate ink fastness and brightness
Dryer to accelerate drying and ensure greater productivity and scratch resistance
Watch Those Printheads Last Longer
The WER-D4880UV original-part patent-printhead cleaning system is designed to significantly reduce buildup around the edges of the print head, decreasing wear and tear and prolonging its lifespan
applications
---
After 10 years' of experience and exploring in printing industry,WER UV series mainly used for the following media as well:Rigid PVC board, plastic, organic board, leather, rubber, special paper, wood, porcelain, PVC, ABS, acrylic, aluminum, ceramic tile, marble, granite, paperboard etc
Logo, Sign
Signs and logos, the perfect effect comes out from our printer, make our life more convenient. No matter it is regular shape or irregular shape, whether it is wood, PVC, acrylic or metal materials, our printer can print what you want in high-quality and rich color.
accessories
---
No.
Item
Unit
Discription
Warranty
Function
Price
1
Printhead
PCs
EPSON DX5
No
Physical resolution control
2
ink damper
pcs
No
Ink filter
$3.29
3
Ink tube
m
No
Ink transfer
4
Decoder Chip
pcs
No
Ink color control chip
$3.99
5
Wiper
pcs
No
Scrape the waste ink
$3.29
6
Ink cap top
pcs
No
Printhead moisturizing
$12.99
7
Syringe
pcs
No
Absorb ink when the ink tube is empty
8
Power cable
pcs
Yes
Power supply
9
Printhead data cable
pcs
No
Printhead data transfer
$2.49
10
Short motor belt
pcs
No
Physical resolution control
11
Raster strip
PCs
No
Printing calibration calculation
$9.99
12
Drag chain
PCs
Yes
Printheadhead position transfer
13
USB cable
m
Yes
Computer connection with printer
14
White ink cycle pump
PCs
No
Front & back position control
15
Front & back sensor
PCs
No
Physical resolution control
16
Printhead
PCs
No
Store ink
17
mainboard
PCs
Yes
Printer data control
$349.99
18
I/O board
PCs
Yes
Input & output board
$159.99
19
Y motor
PCs
Yes
Y drive control
20
Z motor
PCs
Yes
Z drive control
21
X motor
PCs
Yes
X drive control
22
LED UV Lamp
PCs
No
UV Drying system
23
Water cooling box
PCs
No
Water cooling system
Price description
For the above items, there are some consumable parts (like printheads) and some Non vulnerable parts, so WER company just offered some of the prices as reference. If you need the exact price, please feel free to contact our sales staff.
| | | | |
| --- | --- | --- | --- |
| No. | Discription | Quantity | |
| 1 | 3*2mm Black ink tube | 2 m | Free |
| 2 | Black ink damper | 2 pcs | Free |
| 3 | Funnel | 5 pcs | Free |
| 4 | Ink cartridge chip | 1 pc | Free |
| 5 | Syringe 10ML | 6 pcs | Free |
| 6 | Syringe 50ML | 3pcs | Free |
| 7 | Decoder | 1 pc | Free |
| 8 | Software and Dongle | 1 set | Free |
| 9 | Cotton swab stick | 6 pcs | Free |
| 10 | Power cable | 1 pc | Free |
Attention
If you have bought our WER printers, in order to avoid the printhead and the mainboard damage because of some wrong operation, you should install the printhead correctly in operation and maintenance according to the following way. And refer to the instructions, or under the guidance of the professional engineers operation.
Problem Symptoms
Resolutions
Static electricity is too high, which will burn out the printer head.
A:The Operator need to mak electrostatic? eliminating treatment and wear the Anti-static devices if possible to prevent the high static load form burning the circuit board inside of the printer head.
B: During installation, try not to touch the surface of print head directly.
Printer head will be burned out if the USB line linked the printer head incorrectly
Please contact professional technician if you cannot install USB line of the printer head by following the original way of machine or operating instructions.
You should check if the outside voltage is stable and the input voltage is matched with the machine
You should check if the outside voltage is stable and the input voltage is matched with the machine.
You have to take of the printer head and clean it carefully.
You have to take of the printer head and clean it carefully.
There is no response after starting up.
Check power plug fuse