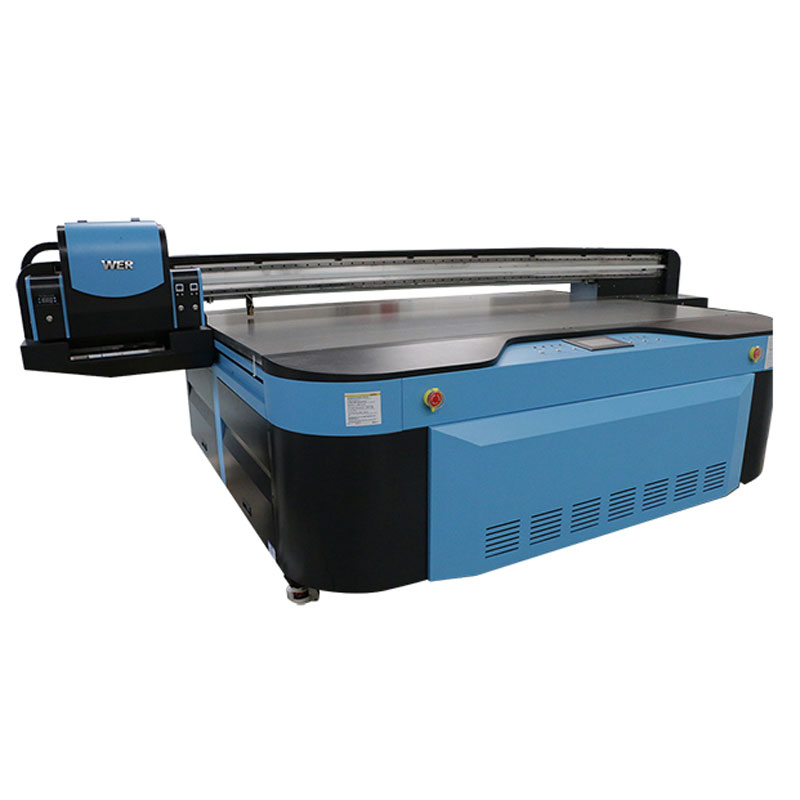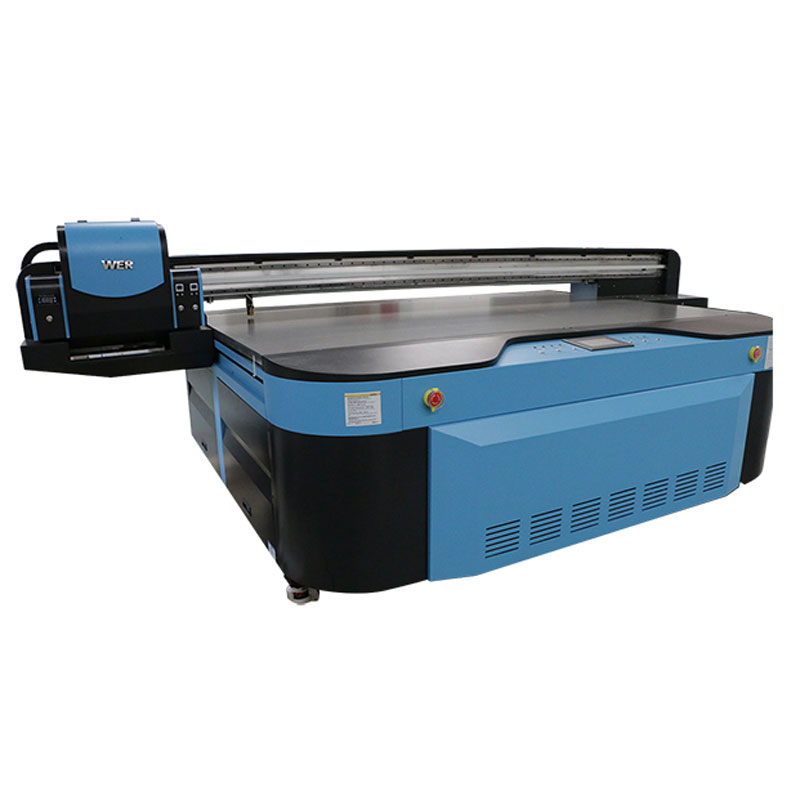 overview
---
A new high-performance big format entry-level model flatbed printer - expanding possibilities in the printing business.
WER-G2513UV is the big format flatbed printer equip with industrial Ricoh Gen5 print heads. It offers the ability to produce a diverse range of prints for background wall, floorboards, ceramic tiles and other interior decoration applications, expanding the possibilities in the big size materials printing business.
Demand is higher, business is cranking, so everyone and everything has to be clicked in daily life.
The G2513UV is your perfect UV digital printer for high quality, volume output of phone case,
pens,wood and glass.And with an advanced media handling,
and high-capacity inks, you can spend less time operating the
printer andmore time making money.
Distinguishing Features
---
1.Original Ricoh G5 printhead true color output
2.Vaccum suction platform Which can hold the soft material tightly when printing
3.In line with the international standard for the ICC with curve and density adjustment function
1.Suction platform motor to ensure the material fully attached to printing plate
2.Ink transfer system
3.Whole view strong body and large platform
specifications
---
Specifications Of WER-G2513UV Grand Format Flatbed UV Printer
Printer Model
WER-G2513UV
Print technology
Intelligent variable ink drops technology, grey scale
Printhead Number
Ricoh GEN5 double color printhead 2*640 1280 nozzles
Resolution
1200*1200DPI 7-21 pl variable ink drops, photo degree output quality, minimum 2pt letter
Printing Speed
Fast Mode
48 sqm/h
Production Mode
36 sqm/h
Quality Mode
24 sqm/h
Ink Supply System
Ink Model
UV curing inks
Ink Color
C M Y K LC LM W V
Ink Capacity
1L(2.5L Ink tank)
System Design
Vacuum Table
hard oxydic vacuum suction platform
Max.Media Size
2.55*1.35*0.065m
Max.Print Size
2.51*1.26m
Data Port
3.0 USB
Input Format
Adobe Postscript Level3, PDF,JPEG,TIFF,EPS,AI
RIP
Maintop/Photoprint/ONYX Thrive V11.1/Caldera 10
Power Supply
two phase electric, 220V AC,50/60Hz, 20V
Power
6.5KW
Air Pressure
Max.Air Pressure:120psi/723kpa
Peak Flow:100psi/960kpa Pressure time flow 340L/M
Continuous flow:100psi/960kpa Pressure time flow28L/M
Environment Temp
18℃-30℃
Relative Humidity
30%-70% (some media request lower relative humidity scope, details according to requirements of relative materials)
Packing & Delivery:
Elevation Limit
2.00m
Printer Dimension
4.48*2.20m
Table Height
0.93m
Weight
1950kg
Media Types
Glass, acrylic, wood sheet, ceramic, metal sheet, PVC board, corrugated plate, plastic etc.Almost everything with flat surface
*Print time does not include data transfer, equipment preheating, material loading and cleaning time.
*Print speed is got under the company's standard test environment, according to the customer's print environment, material types and display direction, etc.different conditions, the results will be different.
features
---
All steel Frame structure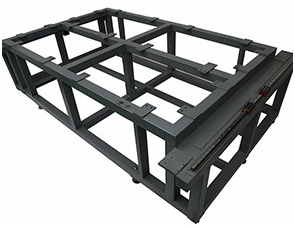 Using 5mm thick GB 80mm*80mm square tube under the expected, the triangle law of welding structure, base solid deformation. The base plane with high precision gantry milling machine, milling and drilling plane error is small, highly stable and high-precision.
Uniform adsorption platform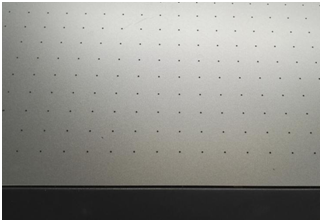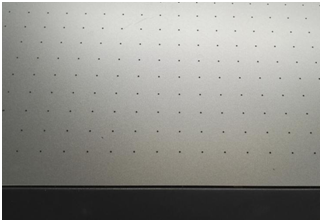 Honeycomb partition type adsorption, inlet volume controlling for different media makes printing easier and more efficient. Saves the motor less, low energy consumption strong adsorption. The whole piece of aluminum plate laying smoothness high, bearing is strong.
High Precision mute linear rail guide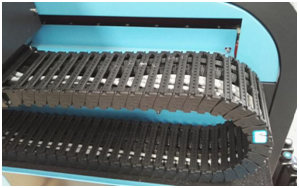 Taiwan side rail of silver, long life service, high stability decreases noise while printing. Print length of 2.5meters, the width of 1.3mters, meet the requirements of different sizes of different industries.
High Performance,Rich, Vibrant, Durable Color effect,Price ratio
Adopt 3pcs Ricoh GEN5 print head, GEN5 equipped with 10nozzle, speed can reach 100 square per hour, and with high firing frequency, high print speed,resolution and saturation much better than similar products on the market. Negative pressure system for more smooth ink,ink nozzles is more durable, post-production cost saving, more saving rate is as high as 50%.
applications
---
In the leather product market, there are ascending calls for on-demand production, high precision and ecological friendly leather printing products. The?UV LED roll to roll printer for leather product is the best choice when printing onto leather products since it eliminates the complex procedures of conventional printing methods and perfectly delivers detailed and personalized images onto the products. With its superiorities in simple operations, satisfying efficiency, pollutant-free, low costs and considerable return and many more, the UV LED roll to roll printer for leather product has brought unprecedented opportunities to the industry and the investors.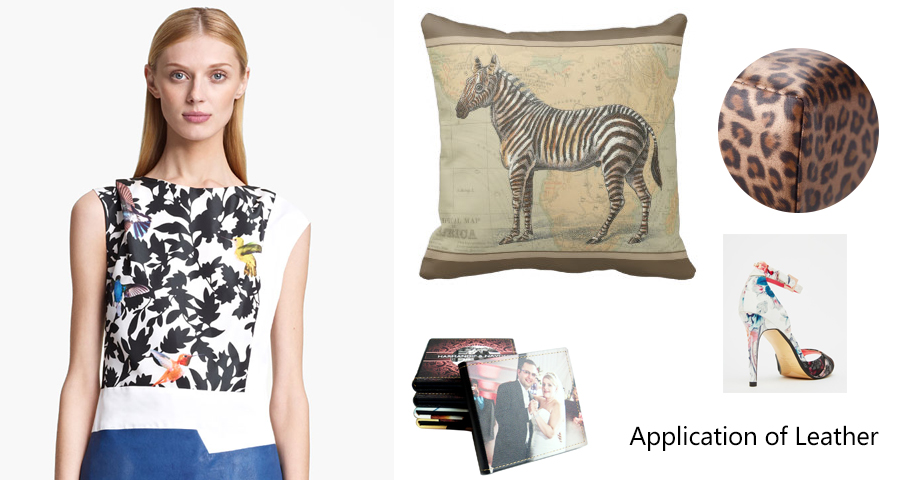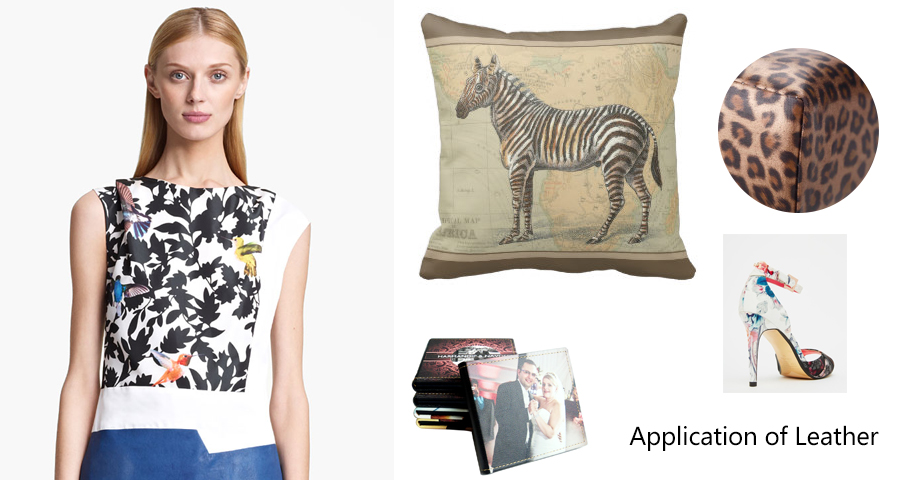 Leather
leather bag, leather clothing , leather belt, wallet, pillow, soft case, leather shoe, leather phone case,leather stool, Sofa chair etc