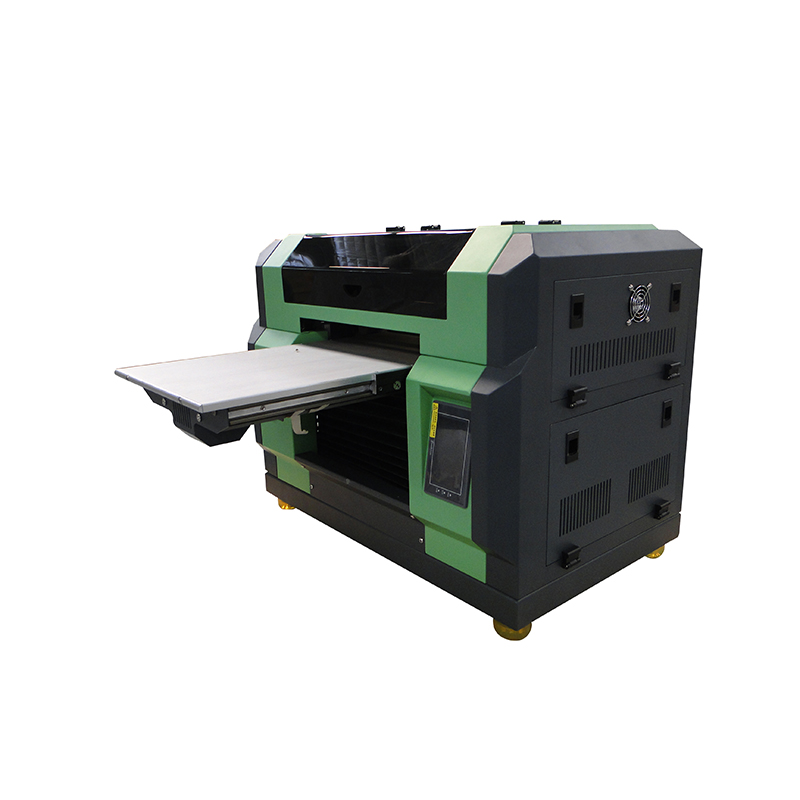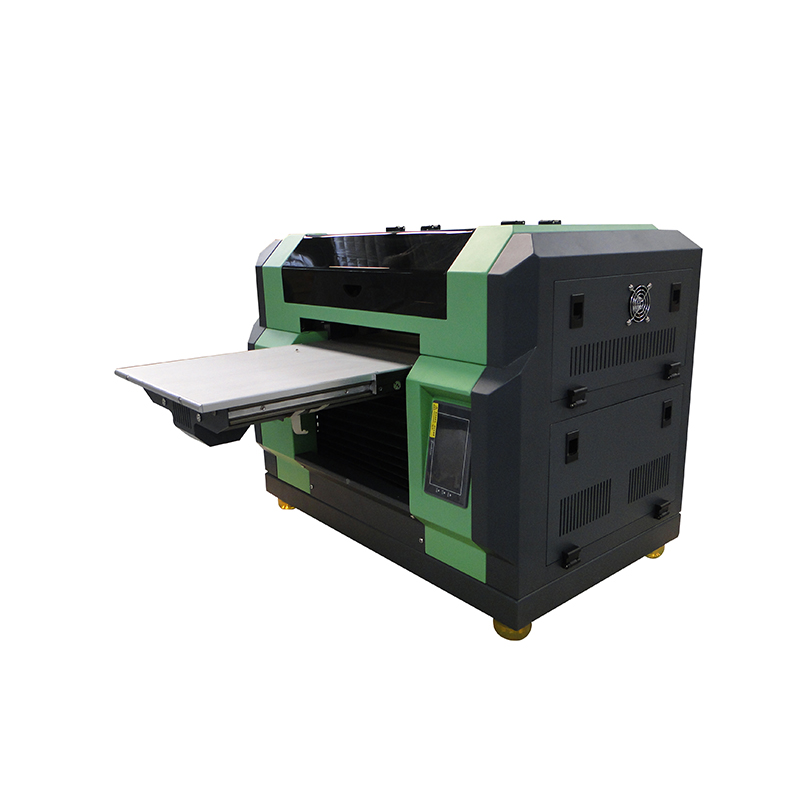 Overview
---
Easily operated, auto cleaning function and auto height adjustment
Equipped with original Epson R2000 printing system, easily operated with LCD operation panel, auto cleaning function and auto height adjustment ,WER-E2000 Phone Case printer offers all the benefits of the smaller uv printer with even greater versatility and spectacular photo-quality print reproduction onto an almost limitless range of materials.
Multi-function and perfect industria
l design
With the capability to print into thick substrates, it offers the ability to produce a diverse range of prints for both indoor and outdoor use. It is ideally suited for applications such as phone case, promotional items, signs, pens, ceramic, glass and metal decorative panels and more. Its maximum printing size is 329mm*600mm, which is enough to fit into most sign and graphic print shops. White, clear and color inks are available.
The UV-LED lamps offer reduced energy consumption and a longer lamp lifetime.WER-E2000 Phone Case printer opens up a whole new world of possibilities for the end-user in the higher volume production market.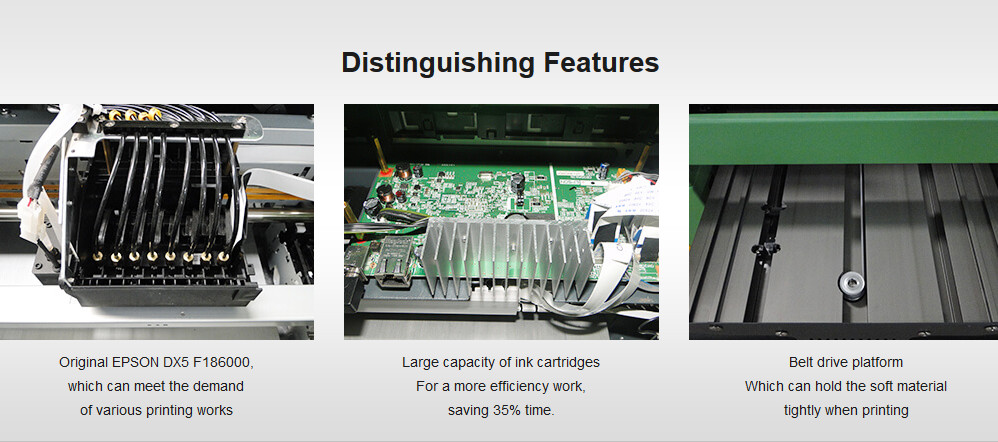 specifications
---
Specifications Of Epson E2000 A3 Phone Case Printer
Printer Model
WER-E2000 Phone Case Printer
Printing tech
Micro Piezo Technology
Nozzle number
1440
Max print size
270mm*550mm
Accept material's height
17cm
Print resolution
5760*2880 dpi
Print quality
True Photographic quality
Printing Direction
Smart Bi-directional Printing Mode
Printing speed
720 dpi 25 seconds/A4 size
1440 dpi 50 seconds/A4 size.
2880 dpi 110 seconds/A4 size.
Cooling Method
Water cycling cooling system
Auto adjustment function
Nozzle automatic detection; print head automatic aligning
Applicable industry
Rigid PVC board, glass, plastic, organic board, leather, rubber, special paper, metal, wood, porcelain, PVC, ABS, acrylic, aluminum, iron sheet, ceramic tile, glass, marble, granite, paperboard etc
Operating system
Windows XP/ME/Vista/Win7/MAC
Interface
Double USB port
Languages
English, Chinese.
Ink colors
Dual CMYK or CMYK+WWWW or CMYK+WW+VV
Ink type
UV LED curing ink
Lamp type
LED Lamp (saving energy and environmental friendly)
Ink system
CISS built inside
Height adjustment
Automatic with sensor.
Driving power
110 V/ 220 V.
Power consumption
136 W/ Hour.
Ink consumption
10 ML/SQM.
Working environment
10-35 Celsius
Software
Photoshop, CorelDraw, Illustrator, WER RIP,
Media feeding system
Auto or Manual
Packing & Delivery:
Gross weight
150 KGs
Packing
To be packed with Timber with fumigation certificate
Packing Size
1130*1130*850 mm
MOQ
One set per order
Delivery
7 working days after receiving the deposit
features
---
Advanced Printing Technology:
The E2000 ink system is based on an advanced LED UV curing system. It uses proprietary direct to substrate LED UV ink. The LED UV ink technology allows the creation of amazing 3D textured and raised printing effects.
Flash On Ink Firing System
Intelligently powered by FOIF system, the E2000 Phone Case printer electronically activates the UV LEDs when firing ink only. As a result the life time of the printhead and the UV LEDs is maximized. FOIF also protects the entire ink system including the ink pump, the wiper, the damper, and the cap tops.
Control On Demand System
Designed for an enhanced flexibility and simplicity, COD digitally controls the operation of the LED UV system. It automatically adapts to different materials and working environments. COD controls the UV Curing mode(Bi-directional, Uni-directional). This will result in delivering an optimal printing quality and drying time.
Safe Water Cooling Control System
Designed for operational extra safety and simplicity, SWCC system is built on a digital industrial chilling system. It recycles 300ml of an industrial cooling liquid. The liquid level is visible and refillable on demand to avoid the wearout of the UV LEDs.
Automatic Printhead Height Adjustment
Designed for operational extra safety and simplicity, SWCC system is built on a digital industrial chilling system. It recycles 300ml of an industrial cooling liquid. The liquid level is visible and refillable on demand to avoid the wearout of the UV LEDs.
Continuous Ink Supply System
Unlike ink cartridges, this system allows for 100% utilization of available ink.
Remote Control Panel
The RCP is a software module allowing the remote administration of the printer from your desktop computer.
Easy leave
Automatic ink system cleaning by time setting prevent head clog.
applications
---
After 10 years' of experience and exploring in printing industry,WER UV series mainly used for the following media as well:Rigid PVC board, plastic, organic board, leather, rubber, special paper, wood, porcelain, PVC, ABS, acrylic, aluminum, ceramic tile, marble, granite, paperboard etc
Logo, Sign
Signs and logos, the perfect effect comes out from our printer, make our life more convenient. No matter it is regular shape or irregular shape, whether it is wood, PVC, acrylic or metal materials, our printer can print what you want in high-quality and rich color.
accessories
---
No.
Item
Unit
Discription
Warranty
Function
Price
1
Printhead
Pcs
EPSON F186000 DX5 Second encrypted
No
Physical resolution control
2
Mainboard
Pcs
Yes
Printer data control
3
MCB board
Pcs
Yes
Data transfer
4
PCB board
Pcs
Yes
Driver system
5
Servo motor
Pcs
No
Drive control
6
Servo motor driver
Pcs
No
Driver software for servo motor
7
Power supply
Pcs
No
Power control
8
UV Lamp water cooling box
Pcs
No
Cooling system
9
Printhead data cable
Pcs
No
Printhead data cable transfer
10
LED UV Lamp
Pcs
No
LED UV drying system
11
Ink damper
Pcs
No
Ink filter
$9.99
12
Ink tube
Pcs
No
Ink transfer
13
Wiper
Pcs
No
Scrape the waste ink
14
Motor belt
Pcs
No
Driver system
15
Carriage belt
Pcs
No
Driver system
16
Cleaning unit
Pcs
No
Printhead cleaning system
17
LCD touch screen
Pcs
No
Touch screen panel
18
Ink cartridge
Pcs
No
Ink container
19
Raster reader
Pcs
No
Data transfer
20
Raster sensor
Pcs
No
Data transfer
21
Ink chip
Pcs
No
Driver system
Price description
For the above items, there are some consumable parts (like printheads) and some Non vulnerable parts, so WER company just offered some of the prices as reference. If you need the exact price, please feel free to contact our sales staff.
| | | | |
| --- | --- | --- | --- |
| No. | Discription | Quantity | |
| 1 | USB data cable | 1 | Free |
| 2 | Funnel | 5 | Free |
| 3 | Ink chip | 8 | Free |
| 4 | Ink chip refresh | 1 | Free |
| 5 | Ink tube | 2 m | Free |
| 6 | Ink capping top | 1 | Free |
| 7 | UV Ink damper | 4 | Free |
| 8 | Syringe | 5 | Free |
| 9 | Software and user manual | 1 set | Free |
| 10 | Power cable | 2 | Free |
Attention
---
1. When the equipment sent to the customers and ready to all install, the first thing is to prepare a voltage regulator, while civil voltage is stable now, but still there will be some floating up and down. Because of the voltage instability, which will have some difficulty in installation. The problem we met mostly may be the connection to computer, or after the online software can't normally opened, also is the computer power cord unexplained fever, which may affect the equipment! At this time we are going to use multimeter to measure the voltage to solve this matter!
2. When we switch on, machine reset successfully, then we open software. Since the connection when the machine is reset software absorbing ink pad will be a process of down and up, the device is reset, so as to lead to errors instructions, machine reset failed!
3. When using the equipment, printing products if happens to catch up with something not in, so it is better to turn off the software. Because the device under the connection state of software will continue to control flash spray nozzle, after a long time will lead to absorb ink pad ink spill over into the ink pad on the lines below, after a long time will affect the equipment!
4. If our production is completed, shut off the device, the software must be closed first.
5. Before you insert the data cables, turn off the printer power first.
6. Before printing works, you should make sure printheads don't hit print media, adjusting the nozzle height then send the print task.
7. Often clean the printhead and the printhead stays wet, prevent drying printhead from affecting the service life of the nozzle.
8. The machine doesn't work, don't inject ink into the cartridge.
9. If you haven't operated the machine for a long time, clean up to remove the nozzle with a cleaning fluid stays wet.