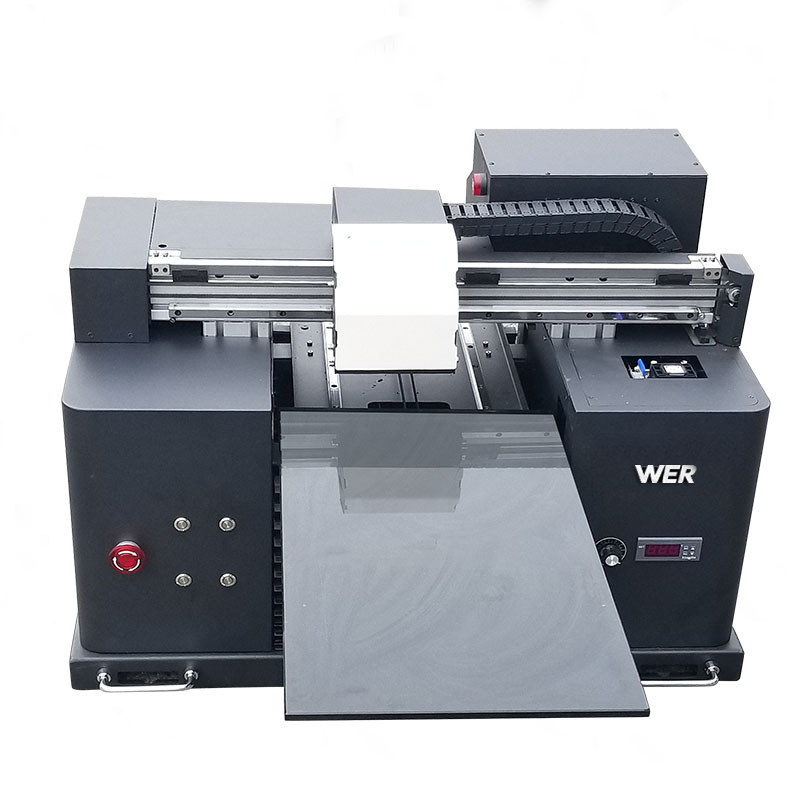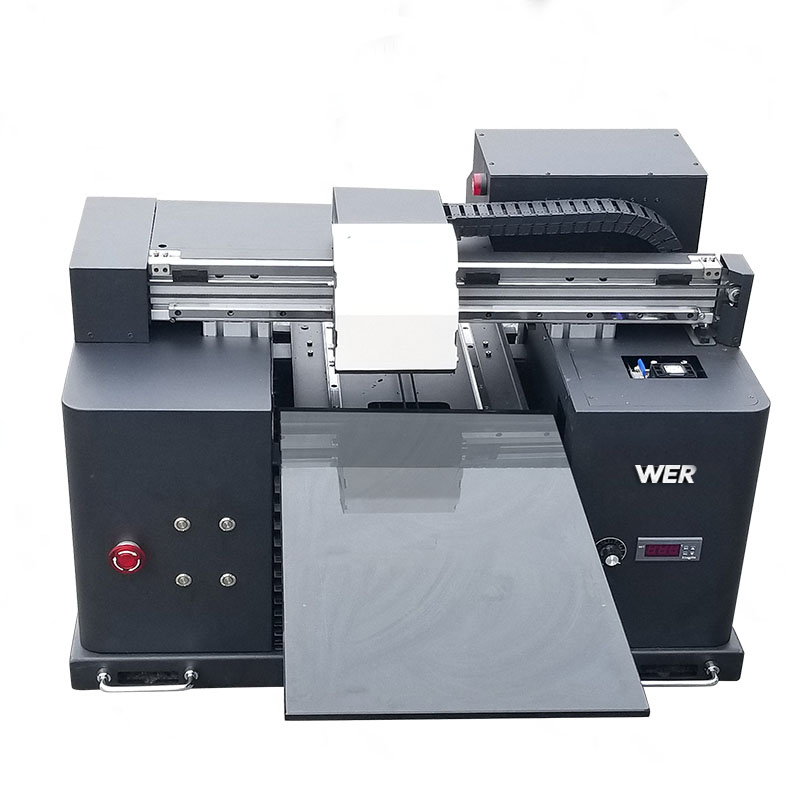 Product Description
---
1. Discharge technology is our new technology. In china only our company can do t-shirt with discharge ink.
2. It can directly print on dark/light color t-shirt, No need pre-treatment.RIP software supply, Easy to operate.
3. It has soft touch feelings, No thickness feeling of white ink. Clothes is soft and comfortable to wear.
4. We use Epson original CISS and print head, It's very stable and will not nozzle clog.
5. We have one year warranty, and professional after-sale teams
Main functions:
One of the biggest advantages of discharge printing is the "soft hand" feel it leaves which means when you touch the fabric, you get an amazingly soft "hand" or feel. If you print on dark garments by white ink it leaves usual white layer of ink and creates a "thick" feel on the design.
You can print beautiful full-colored prints without the use of pre-treatment at all, saving time and costs.
1.Print directly any image, photo, words, logo on dark t-shirt and white color t-shirt
2. Printing speed up to 50-60 pcs of t-shirts per hour.
3. Freely adjust the printing height according to t-shirts
4. CISS system, you can refill the ink easily; Continuously printing
5. Never happen nozzle clog
6. Print area: 420mm*297mm (16.38"*11.58")
Specifications(A3 size):

1. 8-color ink jet, Ink feed type: 560ml totally

2. Resolution: 1440*5760dpi

3. Max. Printing: 420mm*297mm (16.38"*11.58")

4. Printing speed: A4, full-format, full-color, 64 sec.

5.Power supply: AC220/110±10, 50HX~60HZ Power≤450W

6. Working environment: Temperature: 5~35°C; humidity: 20~80%

7. Net Weight: 66KG

8. Driver: MicrosoftWindows98/2000/Me/XP MacOS9.1 or higher

9. Printer size: 620*880*360mm (24.18"*34.32"*14.04")

10. Packing size: 1100*700*500mm(42.9"*27.3"*19.5")
Advantages than white ink technology

1.Extremely Soft Print ;

2.Better air/water permeability;

3.Good washability, long lasting;

4.Creates good distress and vintage effects ;

5.Low Costs, printing cost takes 10% of the white ink.
Our Services
---
1. RIP software supply .accurately control the ink volume, easy to operate, freely adjust the brightness, contrast, ect in RIP according to your request.
2. One year warranty service, we have our own factory , R&D and professional after-sales team, we are 11 years gold supplier, offering the best sevice for our respectful clients.
3. Our printer is 8 colors printer, It's too much better than 6 colors printer. 8 color printer is about 1.8 times faster of 6 color printer. It has higher efficiency.
4. We have many years long cooperation with TNT and DHL, so the shipping cost is the lowest. It's door to door service, safe and fast.
5. We packed in wooden cases, Very safe!!! Many other company use carton for package, It's fragile.
6. Personalized custom, you can choose any picture to print, whatever your customer need. we can do that. Even only print on one t-shirt , the cost is very cheap only $0.4-0.6.
Quick Details
---
Condition: New
Place of Origin: shanghai, China (Mainland)
Brand Name: WER
Dimensions(L*W*H): 620*880*360mm
Gross Power: 110v/ 220v
Plate Type: Flatbed Printer
After-sales Service Provided: Overseas service center available
Weight:80KG
Automatic Grade: Automatic
Color & Page: MULTICOLOR
Certification: CE, FCC,SGS,ROHS, CE SGS FCC ROHS
Usage: Paper Printer, Label Printer, Card Printer, Tube Printer, Bill Printer, Cloths Printer, T-shirt printer
Voltage: 50HX~60HZ, 220V 50Hz or 110V 60Hz
Color: 8 colors
Size: A2/ A3 /A4
Ink: Discharge ink/ Dupont ink
Software: RIP
CISS: Epson original CISS
Warranty: 1 year
Material: cotton fabric/textile
Type: Digital Printer
Accessory for t-shirt printer
---
No.

Picture

Model & Discriptions

Unit

(bottle)

Quantity

(ml)

color

Unit Price

1

Discharging ink

1

500ml/bottle

Transparent

US$75/bottle

2

Dupont color ink( 4 colors)

1

500ml/bottle

CMYK

US$160/bottle

3

Program CD and User's Guide CD each

1

pcs

free