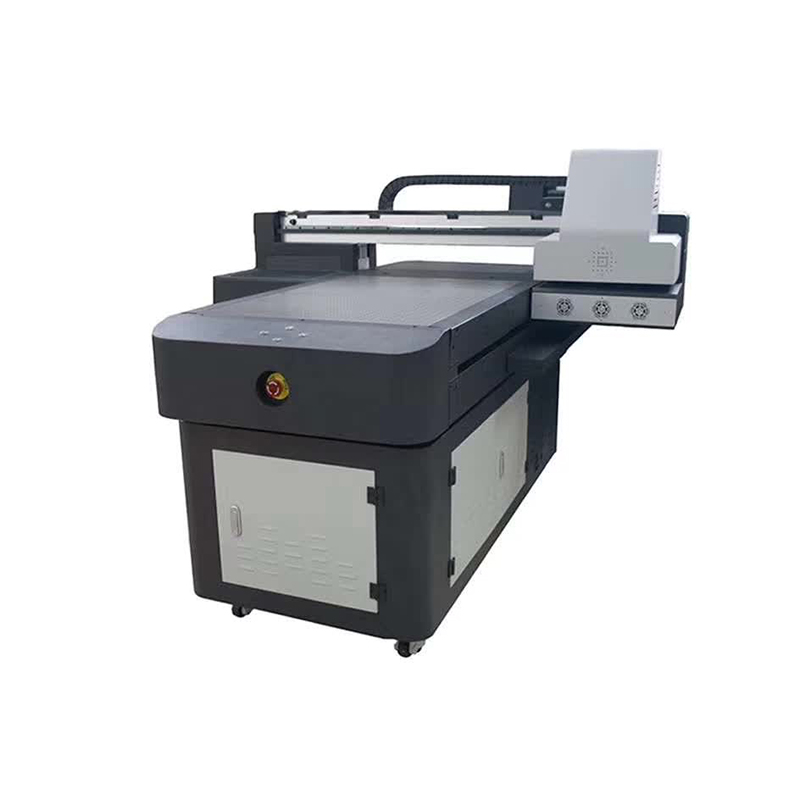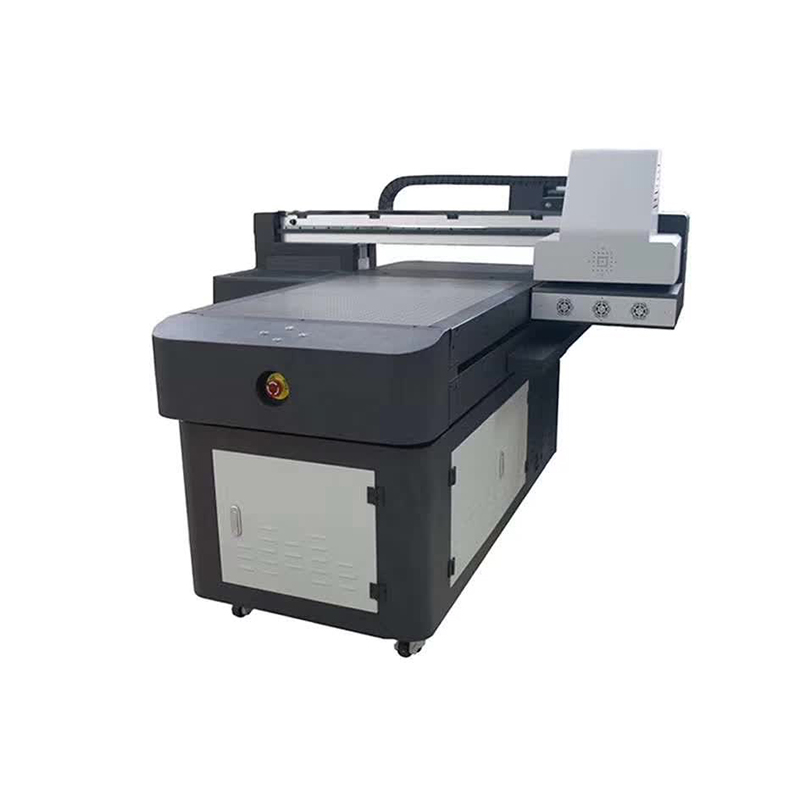 Mobile phone case printer machine
---
1.11 color ink, including the three black and add green and orange color, Wilder color gamut.
2. The lastest piezoelectric print head with micro-3600 nozzle, more efficient output, 2 times faster than other ordinary ones.
3. The fastest speed can up to 37seconds/A1.
4. Continue the intergrated structure of YHS A2-900: Machine running stable, repeat print, no shift.
5. Smart nozzle detecting device: Automatically datect whether the print head clogging, and automatically carry out the washing, ensure perfect output effect any time.
6. Optimization method for ink, easy maintenance, improve work efficiency.
7. Streamlined appearance, even more high-grade, reasonable structure facilitate the maintenance.
8. Ariel color technology: Top technology in the world ensureing supply color chain consistenly and art efficiency.
9. High-speed USB2.0 and 10/100MB Ethernet interface, elimination the kamei of the printer data transfer, to ensure high-speed printed output, and provide the perfect solution for network printing.
Product Parameters:
---
Printing dimension: Super A1+size 610mm * 1000mm
Print head: Piezoelectric micro-3600 nozzle
Print color: Nine colour: 11color: PK\MK\LK \LLK\C\LC\M\LM\Y\OR\G
Direction of printing: Intelligent bi-directional print/Automatic nozzle detection/Automatic nozzle cleaning
Printing speed: A1(1440dpi)/4.5 minutes
Thinckness of material: 200mm
Resolution: 2880DPI*1440DPI
Ink system: 850ml*11
Host/network memory: 256MB/64MB
Power requirement: 110-240V or 220V-240V 50-60Hz 100W
I/O Interface: USB2.0(require operating system support, 1.1
Operation platform: Macintosh OSX(10.2.8 or later), Mircrosoft Windows2000/XP
Working environment: 5~35 20%-80%RH
Equipment size: 1400mm * 960mm * 800mm
Equipment NW/GW: 220KG
Support material:
---
Plastic(ABS, PC, PE, PP, PU, PVC), acrylic, metal, wood products, leather, textile fabric, plexiglass, crystal, copperlate, porcelain, etc.
Support products:
Udisk, MP3, MP4, hard disk, phone, portable computer, compact disk, gift, toy, furniture, porcelain, etc.
Print On Any Surface
---
Furniture market
* Printing on furniture fronts
* Decoration of sliding-door wardrobes
* Image printing on glass, laminated
* Wood chipboard, mirror etc.
Construction market.
* Ceramic tile decoration
* Door decoration
* Manufacturing relief stained-glass windows
* Printing on stretch ceilings
* Decoration wardrobes
* Printing for interior designer.
Advertising market.
* Advertising posters that are printed with deeper color rendering
* It is very important especially for brands that are sensitive o image quality
* Making of indoor posters in cases when the absence of paint smell is important .
Market of presents, souvenirs, gift.
* Pictures
* Presents personalization
* Branding of corporate presents with the color logotype
* Printing of painting reproductions, gift portrait .
Application in the ritual market.
* Printing color images on granite, marble, metal
Model
WER-ED6090UV
Print technology
Print technology
Digital UV Printing
Print head
Double EPSON DX5
Print direction
Auto Bi-direction
Ink system
UV ink (CMYK+W)
Device
Platform up/down: max height up to 15cm
Auto correcting device:reduce deviation
Print head protect device:extend lifespan
Platform vacuum:fix materials,more evenly
White ink  tiring :prevent blocking
Print Quality
Print resolution
1440*1440dpi
Print size
600*1200 mm
Print thickness
Max 15cm (extra cost for customized thickness)
Print speed
Production mode 6 sqm/hour
Print deviation
0.2% or 0.26mm more or less based on 23 centigrade & humidity 50-60%
Ink & material
UV color ink
Light color rigid flat items: Metal,Ceramic,Acrylic etc
UV color ink+white ink
Dark color rigid flat items: Glass,Acrylic,Plastic etc
Interface
USB2.0
Print software
Photo   Print (Various languages available)
Print enviro n ment
Temperature10 to 35 centigrade Humidity20-80%
Use lifespan
Print head 10-12months; UV lamp 50k-80k hours(about 10years)
Power specification
Machine power
300W
Water cooler power
400W
Features
Double print head with synchronous color & white ink printing; filling with different types of ink

is available also .

Three-section ink scraping to prevent blocking and extend print head lifespan.
Double UV LED lamp shine alternately, more energy-efficient and Eco-friendly, curing more evenly.
Water circulation cooling device to keep constant temperature to extend the lifespan of UV lamp.
Spray inkjet printing & linear inkjet printing optional.
Multiple languages available in print software, more convenient to operate.
Print resolution up to 1440dpi*1440dpi, any position can be set as original starting, much easier to

operate .

CE approved, use mute linear guideway to reduce noise during production.
Packing
N.W./G.W.
400KG/500KG
Machine dimen s ion
L192*W156*D107CM
Packing dimen si on
L200*W165*D115CM
Packing specification
Fumigation-Free Wooden Case
HS code
8443393100